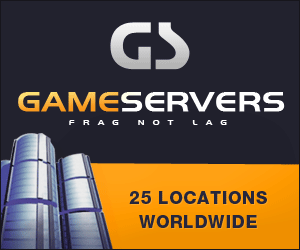 Honolulu Advertiser
March 22, 2009
By William Cole, Advertiser Columnist
A 2007 report to Congress said 2,558 tons of chemical agents were dumped at three deep-water sites off O'ahu, including lewisite, mustard, cyanogen chloride and cyanide.
Included in the ordnance dump were 15,000 M70 115-pound mustard bombs, 1,100 M79 1,000-pound cyanogen chloride bombs and 20 M79 1,000-pound cyanide rounds. The weapons are in water up to 10,000 feet deep.
So it's a bit anti-climactic to hear that 16 dives to a site three to six miles south of Pearl Harbor by the University of Hawai'i's deep-diving submersibles found possibly 1,000 or more munitions, but not some of the volumes noted above.
To back up a bit, the Army contracted with UH to investigate the site using remote sensing equipment, dive down in its submersibles Pisces IV and V, and take sediment and water column samples in the area of the munitions to see if chemical agents were having any long-term environmental effect.
The weapons were dumped at the end of and after World War II. The dives were conducted earlier this month over 2 1/2 weeks in water 900 to 1,600 feet deep.
"We found scattered containers that were used for both conventional and chemical (weapons), and it's going to take the Army guys really looking at the photographs for them to decide which they think it is," said Margo Edwards, UH's principal investigator for the project. "(But) there was not anything that was approaching 1,000 of the 100-pound chemical-looking (munitions)."
What was found spanned a pretty wide gamut, including probable incendiary bombs and depth charges, as well as ammo cases, Edwards said.
But there was never any clear sign of colored bands, which might indicate a chemical fill.
"The deterioration of the outer casings was such that you just couldn't see. Every once in a while we'd see a letter or some writing, but we never saw anything that looked like (bands)," Edwards said.
Edwards has a couple theories for not finding bombs aplenty.
"We only looked at a 70-square-kilometer area. It's a big ocean, so we might not have looked in the right area," Edwards said. "The other thing is, I don't think there is going to be such a thing as the discovery of a huge pile. I could be wrong, but everything we've seen thus far looks like the ships were steaming above and a few pieces were being thrown over at a time."
So instead of big piles, the munitions may be in trails snaking along the bottom.
"There were places where we saw sort of smallish 18-inch shells where there were almost 20 of them in your field of view at a time," she said. "Then, we'd go for dives where we saw one or two things that were munitions."
Hundreds of sediment and water samples have been sent off for analysis. A final report is expected in about a year.
"I hope there's the possibility of going back. I'm certainly in discussions about that, but I don't decide," Edwards said.
The Army, directed by Congress to investigate the dumping, said it was spending about $3 million for the UH research, and $4.75 million to separately investigate and conduct the removal of some nearshore munitions near Wai'anae.
Edwards said a remote sensing system was used to map ordnance on the ocean floor before the submersibles were used to dive on the trails of munitions.