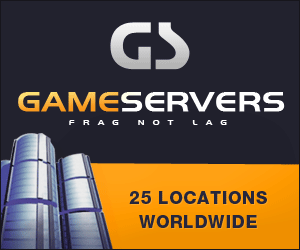 Baltimore Sun
October 27, 2007
Critics say sponsor families are too cozy, permissive
By Bradley Olson, Sun reporter
For decades, midshipmen have found comfort and refuge from the rigors of Naval Academy life in the homes of Annapolis "sponsor" families, who welcome them on weekends and holidays to the dinner table and spare rooms or basements.
But a court-martial scheduled for Monday - and a civil trial likely to follow - could taint the academy-run program's spit-polished reputation as jurors weigh allegations that a Navy doctor and sponsor lured midshipmen into his home with a stocked fridge, plasma TVs and popular video games in order to secretly record them having sex.
The sex-tape allegations are not the only troubling incidents that involved sponsors or took place in their homes in recent years. Since 1996, at least 15 midshipmen have said they were the victims of some kind of sexual misconduct either in the homes or at the hands of sponsors, according to a review of internal academy and Navy investigative documents obtained by The Sun.
Several midshipmen have been accused of committing sexual assaults at sponsors' homes, and two midshipmen have died in alcohol-related accidents that involved sponsor families.
The military trial will focus on the criminal charges against Cmdr. Kevin Ronan, whose lawyers have said is innocent and the victim of a blackmail scheme. One of the midshipmen and two civilian women who say they were unwittingly videotaped have hired an attorney who said he will file a lawsuit, which would likely examine the academy's oversight of the vast program, as well as a number of dark episodes in its past.
Whatever the outcome of either case, both will highlight what critics said they believe has long been apparent: Some sponsors have too cozy a relationship with midshipmen and have become too permissive.
"The sponsor program started out as a great program, and it was originally very limited to when you could visit," said W. Minor Carter, a 1962 graduate and Annapolis resident. "Now, it's obvious that a lot of midshipmen are allowed free access to liquor and privacy with the opposite sex. While the thought of the sex tapes is horrific, the fact that a guy was openly providing an opportunity for midshipmen to have sex at his house is outrageous."
Academy officials admit that they don't have the funding or staffing to closely monitor what happens in sponsor homes. They don't do background checks of the 1,400 families who sponsor numerous midshipmen officially, and the more than a dozen who do so unofficially.
"These are not minors we're pairing up; they're adults," said Capt. Gary Williams, the operations officer for the commandant of midshipmen who supervises the program and its one employee. "It's not like taking your kid to a day-care provider. Our midshipmen, from the day they get there, they're fairly well indoctrinated to know what's good behavior."
Of more than a dozen sponsors interviewed for this story, all said they do not allow underage midshipmen to drink alcohol. But most openly admitted breaking other rules associated with the program, including one that prohibits midshipmen from being in the home when the sponsors aren't there.
"I'm not here to make sure they follow all the Naval Academy rules," said Annapolis Alderman Samuel E. Shropshire, who gives the midshipmen he sponsors keys to his home and has allowed them to stay when he's away. "I tell them the rules of the house, which are no underage drinking and no crazy stuff going on while I'm gone, and they have to make sure the house is in better condition than when they arrived."
The rule against staying in sponsors' homes while they're out will figure prominently in the court-martial, since Ronan left his Annapolis-area house to Mids he sponsored while he traveled on weekends.
Ronan's accusers have said they discovered a DVD depicting themselves and others having sex in the home while he was away for a gymnastics meet, for which Ronan was an adviser. In a preliminary hearing, they also testified that they found a camera hidden in a dehumidifier that had a live feed to recording equipment and the TV in the doctor's bedroom.
The vast majority of sponsors - one official described it as 99.99 percent - are passionate about helping the Mids they welcome into their homes. The academy has waiting lists year after year, getting more sponsor volunteers than they need.
Of the 691 people sponsoring freshmen this year, nearly two-thirds have previously participated in the program, which was founded in 1956.
Sponsors said they seek out midshipmen as role models for their children, and although the relationship only officially exists during the freshman year, most continue with it well beyond graduation. At times, certain families become favorites of midshipmen, and it's not uncommon for them to adopt even dozens of Mids on weekends, sponsors said.
Often with little or no notice, midshipmen will call on a Friday or Saturday and ask to be picked up, said Dorothy Fedorka, a sponsor since 1978. Once at the house, most crash on a couch or in a bedroom, or eat ravenously. Some even do chores, other sponsors said, which the academy discourages in the orientation sessions sponsors must attend once every three years.
By nearly all accounts, midshipmen are appreciative.
Lt. j.g. Tony Lane, a 2004 graduate and former Navy football player, said he was shellshocked upon arriving in Annapolis from his home in tiny Wrens, Ga., and his sponsor "really helped me a lot.
"It was somewhere I could relax, like home, and watch TV and wind down and get away from the academy," said Lane, who is serving in Norfolk, Va. "If I didn't have that support, I don't know if I would have made it."
H. Michael Gelfand, who wrote several chapters on racial and gender integration at the academy in the book Sea Change at Annapolis, said the program was a vital support to some of the first black and female midshipmen. Without it, many might not have graduated, he said.
"It made a huge difference for women and African-Americans, in terms of creating a sense of community," he said. "It's a real bonding experience, and for many of the people who do it, their entire refrigerators are covered with pictures of the Mids they've sponsored."
Indeed, they have become in many ways like an army of surrogate parents. Recently, they have complained as loudly as anyone else about the new restrictions on free time initiated by Vice Adm. Jeffrey L. Fowler, the school's superintendent.
Jami Young, who sponsors several midshipmen, said she's seen very little of her Mids, less than half of what she did in previous years. Seniors can no longer come by on weeknights, and all classes have fewer weekends to spend with them.
"I know I'm not the only sponsor parent unhappy with the policy," she said. "Once you develop a relationship with them, they're like your own kids. Of course, they're trained to be military men, not home men, but on the other hand, they also have to be husbands and fathers."
But others said they believe the changes have brought at least a temporary remedy to a relationship they believe had become too close. None looked forward to the pending legal cases.
"This is a great program between the Naval Academy and the community," said Shropshire. "It's well respected, well promoted, and this is a very sad thing that happened over the past year. It's certainly not typical of the many families that participate in the program."