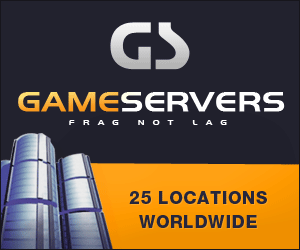 Washington Post
March 30, 2007
Pg. 14
King's Remarks on Iraq Follow Signs Riyadh Is Distancing Itself From Bush

By Glenn Kessler and Karen DeYoung, Washington Post Staff Writers
Of all the foreign leaders President Bush has dealt with over the past six years, few have been as direct or blunt in private as Saudi Arabia's King Abdullah, according to U.S. officials. At one point in 2002, Abdullah showed Bush images of Palestinian children killed by Israeli troops and demanded to know whether he was committed to solving the Israeli-Palestinian conflict.
Now, that private toughness has become public, just as Saudi Arabia has begun to play an uncharacteristically assertive diplomatic role in the region in an effort to calm potential flashpoints in Lebanon and the Palestinian territories. In a speech Wednesday before a summit of the Arab League, Abdullah decried what he called the "illegitimate foreign occupation" of Iraq and called for a lifting of the "unjust embargo imposed on the people of Palestine" that has been led by the Bush administration.
U.S. officials said they were puzzled by Abdullah's description of the situation in Iraq and will demand an explanation. For months, U.S. officials have said that they were pleased by Saudi Arabia's willingness to shoulder a greater diplomatic burden, but Abdullah's remarks come after disquieting signs that Riyadh is distancing itself from the Bush administration.
The king is reported to have canceled a state dinner that Bush had planned to hold in his honor next month -- though officially the White House says no dinner was ever scheduled -- and last month Abdullah brokered a unity accord among Palestinian factions, including the militant group Hamas, that upended Secretary of State Condoleezza Rice's plans for the Israeli-Palestinian conflict.
"I think he was concerned that he was seen too much as Bush's friend," as opposed to just a U.S. ally, said Patrick Clawson, deputy director of the Washington Institute for Near East Policy. "They think the situation is very dire for their strategic interests, but the United States is still indispensable."
Few diplomatic relations are as sensitive -- or as opaque -- as the one between the United States and Saudi Arabia. The two countries have only a small sliver of overlapping interests, which they leverage against each other to gain assistance in areas where their interests differ. Officials from both countries, who would speak candidly only on the condition of anonymity, privately discuss the other side with a mixture of disdain and annoyance. Publicly, officials stress that relations are strong.
"We have a very good relationship with Saudi Arabia," State Department spokesman Sean McCormack said yesterday. "They're good friends and allies. President Bush and Secretary Rice have excellent personal relationships with King Abdullah, and we're certainly grateful for the hospitality that they have extended to us whenever we visit there."
Abdullah became king in 2005 but had been the de facto ruler as crown prince for many years. In August 2001, just before the Sept. 11 attacks, he sent Bush a private message expressing his concern over a new outbreak in Israeli-Palestinian violence and strongly suggesting that he would reassess U.S.-Saudi relations, according to U.S. officials briefed on the message. Bush responded contritely and promised to publicly support the creation of a Palestinian state, which he did at the United Nations two months later.
The relationship was strained over the Sept. 11 attacks. Of the 19 airplane hijackers behind the attacks, 15 held Saudi citizenship.
Then, in April 2002, Abdullah visited Bush's ranch in Crawford, Tex., and was dismayed that Bush would speak only in generalities about the Israeli-Palestinian issue and, according to Saudi officials, appeared poorly briefed on a peace plan Abdullah had developed to extend recognition to Israel. Abdullah, who had brought along a scrapbook and a 10-minute video footage of Palestinians killed by Israelis, threatened to walk out until Bush pledged to do more to offer a vision for ending the violence.
For much of Bush's presidency, Saudi Arabia has been content to remain in the background, pushing the United States to take action. U.S. officials trace the new assertiveness of Saudi diplomacy back to the fall of 2006, after Sunni Arabs including those in Saudi Arabia became alarmed at the rise of Iranian influence in the region. Israel's war against Hezbollah in southern Lebanon highlighted Iran's role in destabilizing that country. Saudi officials were concerned that the United States would abandon Iraq, handing the country to a Shiite-dominated government that in their mind had done little to prevent the slaughter of Sunnis.
The day after Thanksgiving, Vice President Cheney unexpectedly flew to Riyadh to meet with Abdullah. No official from either government would speak in detail about the reason for the meeting, but Saudi officials suggested that it was the diplomatic equivalent of a tongue-lashing for Cheney. In an unusual statement issued by the Saudi government after the vice president departed for Washington, the Saudis indicated that they were concerned that the administration was allowing Iran -- and also the Shiites in Iraq -- to gain too much power. The statement said it was important for U.S. influence "to be in accord with the region's actual condition and its historical equilibrium," an unsubtle reference to the traditional Sunni-Shiite balance in the region.
"The Iranian involvement is a result of the American occupation of Iraq," said Jamal Khashoggi, a former adviser to Prince Turki al-Faisal, until recently the Saudi ambassador to the United States.
U.S. officials believe the Saudis now view Iran as a greater problem than Israel. So they have pressed for a reaffirmation of Abdullah's peace plan that, five years ago, led to the tense meeting with Bush in Crawford. The Arab League yesterday endorsed the plan, which offers diplomatic relations between Israel and the Arab world if the Jewish state gives up land it occupied after the 1967 war, as part of the creation of a Palestinian state.
U.S. officials assert that, for years, the Saudis have been all talk and no real help on the Palestinian issue, providing little support to the Palestinians and exploiting the conflict for domestic purposes. Now, they say that the Saudis want to resolve the Palestinian issue so they can turn the region's attention to combating the threat from Iran. Rice has spoken hopefully of forming a coalition of "moderate" Arab states to counter "extremists" such as Iran, Hezbollah and Hamas.
But Saudi officials say that the purported moderate-extremist divide is silly, as demonstrated by Abdullah's brokering of the Palestinian unity accord last month.
Correspondent Faiza Saleh Ambah in Riyadh contributed to this report.