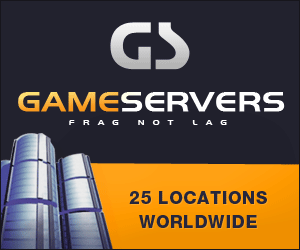 USA Today
January 12, 2007
Pg. 1
Audiences targeted at home and abroad

By David Jackson and Bill Nichols, USA TODAY
WASHINGTON — The White House is embarking on a weekend campaign to sell President Bush's new Iraq strategy to the nation amid fierce criticism from Democrats and some Republicans on Capitol Hill.
President Bush will appear Sunday on CBS' 60 Minutes, which airs after an NFL playoff game. Vice President Cheney will appear on Fox News Sunday to defend the plan to boost U.S. troop levels by 21,500.
Secretary of State Condoleezza Rice leaves today on a week-long trip to the Middle East and Europe to brief U.S. allies on the plan.
White House spokesman Tony Snow, who held interviews with radio and television hosts Thursday, said the communications plan will continue in coming weeks.
Snow and others said the strategy is aimed at several distinct audiences, including Congress, servicemembers, Iraqis and other Middle Eastern countries, as well as the American public. "This is something the president will do on an ongoing basis," White House communications director Kevin Sullivan said. "We'll do it in a lot of different ways."
Bush told about 300 soldiers and family members at Fort Benning in Georgia on Thursday that Americans must brace for more violence in the short term as insurgents resist the additional troops.
"The American people have got to understand that suicide bombings won't stop immediately," Bush said. "Yet over time, we can expect to see positive results."
In Congress, Bush's plan, which he unveiled in a prime-time speech Wednesday, found few supporters in a day of combative appearances by Rice and Defense Secretary Robert Gates. As Rice briefed the Senate Foreign Relations Committee, Nebraska Republican Chuck Hagel, a Vietnam War veteran, said Bush's strategy was "the most dangerous foreign policy blunder in this country since Vietnam, if it's carried out."
Senate Majority Leader Harry Reid, D-Nev., plans to introduce a resolution next week expressing disapproval of Bush's plan and possibly force senators to make a non-binding vote for or against it.
"In choosing to escalate the war, the president stands virtually alone," Reid said.
Senate Minority Leader Mitch McConnell, R-Ky., and other Republicans defended the plan. McConnell threatened to block the resolution.
Democratic leaders in the House remain undecided on when a vote might be held on the new policy. Hearings in the House are set for next Wednesday.