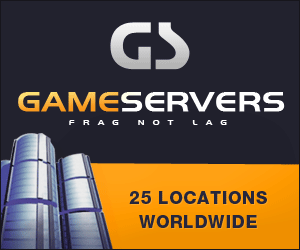 BRETT MARTEL
Associated Press
METAIRIE, La. -
Many New Orleans fans waited all their lives to see the Saints get as far as they did this season.
So what was a few more hours outside the airport on a cool, damp night?
The Saints' plane didn't get back to New Orleans until around 1 a.m. Monday after being delayed several hours in Chicago because of icy conditions.
So a couple thousand fans who started lining the roadside near a charter terminal around 9 p.m Sunday night had to wait about three hours longer than expected before they could thank their team for a memorable season.
"It was really unbelievable to see the turnout at the airport - the thousands of people that waited," Saints coach Sean Payton said Monday at the team's training headquarters, where players began to clean out their lockers for the offseason.
"It was cold and wet and the reception we received, I know everyone felt very grateful," he said. "It's no different from the reception fans in this city have given us all season long. Their resolve and loyalty to this team is certainly felt throughout this locker room and the organization."
Players were moved by the unwavering support from fans who came out in force late on the day before the workweek started despite the disappointment of not seeing their team advance to the Super Bowl.
"They really are behind us and they really did appreciate what we did this year," fullback Mike Karney said.
One of the best seasons in the franchise's four-decades ended with a 39-14 loss in Chicago on Sunday, leaving New Orleans one victory short of its first Super Bowl appearance.
That the Saints played in their first conference title game one season after a horrid 3-13 campaign was remarkable. The fact that their turnaround coincided with their return to a city rebuilding from Hurricane Katrina made it even more so.
The Saints also achieved firsts in the front office, selling out the Louisiana Superdome for all eight home games on season tickets. There's a waiting list now.
Next season, the story of the Saints may not transcend sports to the extent it did during the past year, but that doesn't mean the team won't be as entertaining.
Numerous young players like Reggie Bush, Marques Colston and Jahri Evans made major contributions in their first year as pros and should only be better next season.
Quarterback Drew Brees and running back Deuce McAllister both came back strong following major offseason surgeries and ended this season healthy.
The Saints have only a few starters entering free agency, including two on the defensive line: end Charles Grant and tackle Hollis Thomas.
Thomas said he would consider re-signing with New Orleans before entering unrestricted free agency in March if he thought the Saints' early offer was fair.
"I'd like to come back and try to get a Super Bowl here," he said. "I'm sure we can work something out."
Grant said he, too, would like to stay in New Orleans, depending, of course, on the money.
"I'm looking out for my kids and the future. You have to sit down with your agent and this organization and hope it works out well for everybody," Grant said.
Other starters entering the free-agent market are linebacker Scott Shanle and right offensive tackle Jon Stinchcomb, who appeared eager to extend his stay in New Orleans.
"This is where my NFL career started, and this has been a special season for me, and I'm happy here," Stinchcomb said. "I know the pros and cons that come with this team, and I'm not one of those people who thinks the grass is always greener."
Payton said it was too early to talk about free agency - or the status of veteran receiver Joe Horn, who has struggled with injuries for two years and would be due about $4 million next season if the Saints decided not to waive him.
Horn said he wouldn't accept a pay cut to stay in New Orleans.
"Can I still play at a Pro Bowl level? Yes. ... The film don't lie. And my receiver coach knows what I can do, and I know Coach Payton knows what I can do," Horn said. "But I won't be surprised if my agent got a phone call or I got a phone call and they told me I was going in a different direction. Then I'd clear out my locker, I'd say farewell to the fans here that I love dearly - and they love me - and I'd put on another helmet."
If the Saints do part ways with some prominent players, Payton believes the franchise is in a stronger position to attract new ones through free agency than last season, when the team appeared to be early in the rebuilding phase with a rookie coach and a roster in flux.
"Having a coaching staff in place and having a team that's had success is always better," Payton said. "The two (questions) that come up is, `Can I win?' and, `How much money?' So I think it's important that they see an opportunity to win."