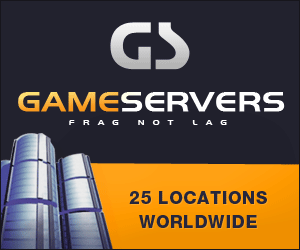 Washington Post
May 26, 2007
Pg. 18
By Sudarsan Raghavan, Washington Post Foreign Service
BAGHDAD, May 25 -- The influential Shiite cleric Moqtada al-Sadr emerged publicly on Friday for the first time in months, calling for U.S. forces to leave Iraq and vowing to defend Sunnis and Christians. His appearance, and remarks, seemed part of an ongoing tactical shift by Sadr to recast himself as a nationalist who can unify and lead a post-occupation Iraq.
Flanked by 10 bodyguards, the 33-year-old, black-turbaned cleric entered his gold-domed mosque in the southern holy city of Kufa as crowds chanted "May God pray on Muhammad" -- a greeting, evoking Islam's prophet, used to welcome a person who has reappeared after a long absence. Sadr, glowering, stepped up to the rostrum, and before launching into a fiery sermon, ordered the faithful, some in tears, to repeat three times after him:
"No, no to America. No, no for the occupation. No, no for Israel. No, no to imperialism. No, no to the devil."
Sadr's appearance in Kufa came as the U.S. military on Friday reported the deaths of seven soldiers and an Iraqi interpreter by roadside bombs and small-arms fire in four incidents Thursday and one Tuesday. In addition, a Marine died Friday in what the military said was a noncombat death. The deaths bring to at least 90 the number of U.S. servicemen killed in Iraq this month. Only seven other months in the four-year war have been deadlier, including last month, when 104 U.S. troops were killed, and December, when 112 died.
As in previous speeches, Sadr demanded a timetable for the pullout of U.S. troops. He urged an end to clashes between his Mahdi Army militia and Iraq's security forces and called on his militiamen to stage peaceful demonstrations and "be patient," seemingly a show of concern about a lack of discipline in the ranks. He criticized the government of Prime Minister Nouri al-Maliki for not providing basic services to Iraqis and urged Sunnis to unite with Shiites against the U.S. occupation.
Significantly, Sadr for perhaps the first time declared that he would protect Sunnis and Christians, the two groups that his militia has been widely accused of killing by the thousands and driving from their homes in the sectarian violence plaguing the nation. Sadr told his followers that it was "forbidden" to spill "the blood of our brothers, the Sunnis and Christians." He railed against Sunni extremists who have recently been forcing Christians to convert to Islam, calling such actions "detestable" and against the principles of Islam.
"May God hail our brothers, the Sunnis and Christians, and I am ready to defend them, to save them from evil," Sadr told the crowd, estimated at more than 6,000. "I will be a shield for them against all aggressors."
Sadr vanished shortly before the launch of the U.S. and Iraqi security offensive in February aimed at pacifying Baghdad. His last public appearance at the Kufa mosque was in November. U.S. military officials said Sadr had been in hiding in neighboring Iran for the past four months, returning to Kufa this week. But Sadr's senior aides insist he stayed all along in the Shiite holy city of Najaf, which adjoins Kufa.
U.S. military commanders said he returned to shore up his organization and militia, in which fissures have been growing. Earlier this year, Sadr ordered his militiamen to lie low and allow the Baghdad security plan to work -- a move intended in part to avoid a showdown with U.S. troops while American and Iraqi forces concentrated on Sunni insurgents. But in recent weeks, sectarian killings have been rising again, apparently carried out in part by Mahdi Army militiamen bent on revenge for relentless suicide car bombings in largely Shiite areas.
On Friday, the British military said Iraqi special forces operatives killed Wisam Abd Abdu, also known as Wisam Abu Qadir, the Mahdi Army's commander in the southern port city of Basra. Tensions between British forces and Shiite militias have been escalating in recent months as the British prepare to hand over Basra to Iraqi security forces by the end of the year.
Many owners closed their shops for fear that the killing could escalate violence.
"We see a good omen in the emergence of Sayyid Sadr," said Adnan Mohamad Salih, 42, a teacher in Najaf, using the honorific for a descendant of Muhammad. "His return might increase the possibility of controlling the disobeying groups in the Mahdi Army."
Politically, too, Sadr has the influence to help bring stability to Iraq or to cause the country to implode. His public return coincides with reports that his main Shiite rival, Abdul Aziz al-Hakim, is suffering from lung cancer, a potential opportunity for Sadr to significantly alter the balance of power within Iraq's majority Shiite community. Hakim is also trying to strike a nationalist stance, recently changing the name of his party from the Supreme Council for the Islamic Revolution in Iraq to the Supreme Islamic Council in Iraq.
In Washington, National Security Council spokesman Gordon Johndroe expressed hope that Sadr's return to the public stage meant he wanted "to play a positive role inside Iraq."
"He has an opportunity to be a part of the political reconciliation process. We'll see if he and his followers participate," Johndroe told reporters.
Last month's resignations of Sadr followers from the cabinet free his movement, which controls 30 parliamentary seats, to challenge the Maliki government and ratchet up pressure for a U.S. pullout of troops.
For many of Sadr's followers, his return simply means vindication.
After he walked out of the Kufa mosque, Hussein Ali Abdul Kadhim, a 25-year-old carpenter, said he was pleased that Sadr had come back "so that he can shut up all the rumors of his departure and to prove to everybody that the al-Sadr family doesn't fear any tyrannical force."
Sadr left the mosque in a speeding convoy of vehicles with tinted windows. His heavily armed militiamen were deployed at virtually every street and square in Kufa, and on rooftops, as the convoy sped by. As quickly as he appeared, Sadr had vanished.
Correspondent John Ward Anderson and Washington Post special correspondents in Kufa and Basra contributed to this report.