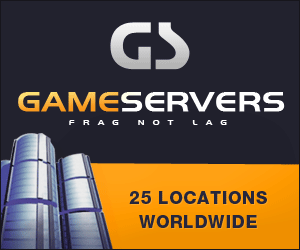 Washington Post
May 25, 2007
Pg. 12
By Thomas E. Ricks and Sudarsan Raghavan, Washington Post Staff Writers
BAGHDAD, May 24 -- Moqtada al-Sadr, the influential Shiite cleric and militia leader who went into hiding before the launch of a U.S.-Iraqi security offensive in February, is in the southern city of Kufa, senior U.S. military commanders said Thursday.
Sadr, who has long opposed the U.S. occupation and is ratcheting up pressure for a withdrawal of American troops from Iraq, has returned from neighboring Iran, perhaps as recently as this week, they said.
"He's been very quiet since he's come back," said Maj. Gen. Joseph F. Fil Jr., commander of the U.S. Army's 1st Cavalry Division, which is spearheading the offensive in and around Baghdad, now in its fourth month. Sadr's aides said their leader has remained in the Shiite holy city of Najaf, adjacent to Kufa.
Sadr's movement is wooing Sunni leaders and purging extremists in his Mahdi Army militia in an attempt to strengthen his image as a nationalist who can lead all Iraqis at a time when antiwar sentiments are growing in the United States and Iraq's political landscape is increasingly fractured.
Sadr's apparent reemergence comes days after his main Shiite rival, cleric Abdul Aziz al-Hakim, went to Iran for treatment of lung cancer. Hakim is also trying to strike a nationalist stance, recently changing the name of his party from the Supreme Council for the Islamic Revolution in Iraq to the Supreme Islamic Council in Iraq.
There are growing signs that extremists in Sadr's militia are disobeying his orders to stand down, as U.S. troops raid and patrol their strongholds. After three months of sharp declines, sectarian violence is rising again in Baghdad, a possible indication that Shiite militiamen are resuming reprisal attacks. Sadr's aides have described the cleric's orders as intended to improve his credibility and dispel allegations that the Mahdi Army was fueling sectarian violence.
Lt. Gen. Raymond T. Odierno, the No. 2 commander of U.S. forces in Iraq, said he believed Sadr had returned to Iraq to shore up his organization.
"I think he's trying to consolidate his power base," Odierno said Thursday evening in his office near the Baghdad airport. "I think there's been a little bit of cracking in the JAM organization," he added, using an acronym for Jaish al-Mahdi, the Arabic name for the Mahdi Army.
Senior Sadr aides have strongly disputed the U.S. military's assertion that Sadr fled to Iran, calling it an attempt to tarnish his nationalist credentials. They have long insisted that Sadr, while remaining in Najaf, vanished from sight for political and strategic reasons.
"Sayyid Moqtada had never left Najaf in order to return back. He is still in Najaf," said Ahmed Shaibani, a senior Sadr aide, using the honorific for descendants of the prophet Muhammad. "The issue of when he will appear is a personal matter that belongs only to him."
Sadr's disappearance has generated much discussion on the streets, in local newspapers and on television. While some Iraqis questioned his leadership and his military strength, others derided him as a lackey of Iran. Yet his followers continued to have immense faith in him. At the cleric's behest, tens of thousands of Shiites marched into Najaf last month demanding a U.S. pullout.
Upon his orders, Sadr's followers pulled their six ministers out of the cabinet of Prime Minister Nouri al-Maliki last month, after Maliki refused to demand a timetable for a withdrawal of U.S. troops. Sadr's aides said the move would free them to challenge legislation in Iraq's parliament, where Sadr still controls 30 seats.
On Thursday, Maliki asked parliament to approve replacements, all of them political independents. But with many legislators absent, there was no quorum. A vote was rescheduled for Sunday.
The U.S. military commanders said they believe Sadr will deliver a sermon at his gold-domed mosque in Kufa soon, perhaps as early as Friday. The cleric's last public appearance at the mosque was in November.
"He has a huge sway on a big part of the population here, so it's important to pay attention to him," Fil said, adding that U.S. forces would not be on special alert.
"No one knows if Moqtada is going to show up tomorrow because even his personal bodyguards don't know whether he's going to the Friday ceremony or not," said Haider al-Surfi, another Sadr aide in Najaf.
Although Sadr has tacitly backed the security plan, even allowing U.S. troops to set up a base inside his Baghdad stronghold of Sadr City, he has continued to condemn the United States, keenly aware that his legitimacy is derived largely from his opposition to the American occupation.
Odierno said of Sadr that "it's unclear where he's headed." Some observers, he added, had told him that Sadr might be "ready to negotiate behind the scenes" with the United States and its Iraqi allies. If so, that would represent a dramatic shift; the Mahdi Army and U.S. forces fought intense battles in 2004.
But other observers, Odierno said, believe that Sadr will continue to rail against the United States as an occupying force. Odierno said he did not expect Sadr to show his hand in any sermon he might give Friday.
In recent weeks, dozens of mortar shells and rockets have been fired into Baghdad's Green Zone, which includes the U.S. Embassy and Iraqi government buildings. Fil blamed the "indirect fire" on a resurgence of Mahdi Army violence in the capital.
"I think their activities have begun to rise, with increased small-arms fire, increased indirect fire, especially against" the Green Zone, Fil said.
But another Army officer here said he thought the Green Zone shelling was being done by rogue elements of the Mahdi Army. "We don't see regular JAM as the guys attacking us now," he said, speaking on condition of anonymity because of the sensitivity of his position.
The officer added that although he was fairly confident that Sadr had returned to Kufa, he would not be entirely certain until the cleric makes an appearance. "I wouldn't take it as gospel until you sight Elvis in the building," he said.
Special correspondent Waleed Saffar in Baghdad and a special correspondent in Najaf contributed to this report.