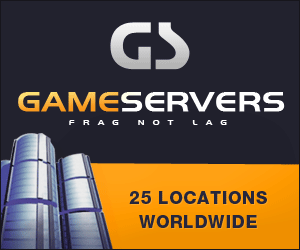 Washington Post
April 16, 2007
Pg. 11
Baghdad Blasts Kill Scores in Shiite Areas

By Karin Brulliard and Saad Sarhan, Washington Post Staff Writers
BAGHDAD, April 15 -- In a move that could further weaken Iraq's fledgling government, six cabinet members loyal to radical Shiite cleric Moqtada al-Sadr will quit their jobs Monday at his behest, officials close to Sadr said Sunday night.
The news came as a fresh spate of bombings killed nearly 50 people in Shiite-dominant areas across Baghdad on Sunday, one of the city's deadliest days since a U.S.-led security push to stem violence in the capital began two months ago.
Sadr asked the ministers to resign in protest of Prime Minister Nouri al-Maliki's unwillingness to back a timetable for the withdrawal of U.S. troops, said Abdul Razaq al-Nadawi, a Sadr spokesman, and Abdul Mahdi al-Mutairy, a Sadr political adviser. Bahaa al-Aaraji, a Shiite lawmaker in the 30-seat legislative bloc loyal to Sadr, said Sadrists also were fed up with sectarian squabbling and would ask Maliki to appoint "independent technocrats" to the posts.
With his Mahdi Army militia under orders to stand down, Sadr appeared to be ratcheting up political pressure on Maliki.
But it was unclear what impact the resignations would have on Maliki's government, which has struggled as sectarian and ethnic divisions have paralyzed parliament. Maliki has promised to realign his cabinet, and his aides have said he intends to replace several Sadr loyalists in charge of key ministries.
Sadr, in a recent statement praising his followers for demonstrating against U.S. forces last Monday, criticized Maliki's refusal to call for a timetable for a withdrawal of "the occupation" and hinted that his frustration might drive his loyalists to "head to a deep cave."
Sadiq al-Rikabi, Maliki's political adviser, declined to comment on the planned resignations.
The gravest of the attacks in Baghdad occurred Sunday morning, when twin car bombs exploded in a bustling marketplace in the Shurta Raba neighborhood, killing 18 people. A few hours later, six people were killed when a suicide bomber detonated a belt of explosives inside a minibus, and another car bomb killed five. Later, two car bombs several hours apart ripped through the normally calm neighborhood of Karrada in southern Baghdad, killing 13, police said.
Also Sunday, U.S. and British forces announced the deaths of five military members in Iraq. North of Baghdad, two British helicopters crashed in what appeared to be an accidental midair collision, British Defense Secretary Des Browne and the U.S. military said in statements. Two British soldiers were killed and four were injured, Browne said.
One U.S. soldier was killed Sunday in a firefight in southern Baghdad, the military said. On Saturday, one soldier was killed in a roadside bombing in southern Baghdad, and a Marine was killed in Anbar province.
Another U.S. soldier died of noncombat causes while on vacation in Qatar, the military said.
Sarhan reported from Najaf.