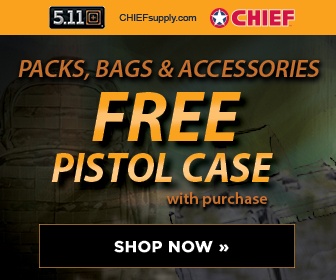 By Twana Osman
SULAIMANIYA, Iraq, Nov 21 (Reuters) - Two lawyers involved in Saddam
Hussein's trial have been killed, another has fled the country in fear and
more than 30 witnesses were too scared to appear in court when it opened.
But the chief judge in the high-profile case does not seem so
concerned with his security ahead of the next court hearing.
In a country where Saddam's supporters still assassinate opponents,
Rizgar Mohammed Amin avoids the heavily armed convoys that protect officials
from suicide bombings and shootings.
"I have a limited number of guards. I don't like to show off," he
told Reuters in an interview in his hometown of Sulaimaniya, in the safer
Kurdish northeast of Iraq.
"I decided to have two bodyguards only after pressure and advice
from friends."
Amin will return to court in Baghdad on Nov. 28 to continue to
preside in a trial in which Saddam and seven others are charged with crimes
against humanity for the deaths of more than 140 Shi'ites after a failed
attempt on Saddam's life in 1982.
He is again likely to hear defiance from Saddam, who at the opening
of the trial last month insisted the court had no authority because it was
created under U.S. occupation.
In that first court appearance, Amin was the only one of the five
judge panel to appear on television, and he quickly earned a reputation for
patience and forbearance with the way he calmly dealt with Saddam's
intransigence.
SUFFERING OF FELLOW KURDS
Despite the grave risks, the grey-haired, gently spoken Amin is
taking on a trial that leaders hope will help Iraqis bury their violent past
and chart a new course after Saddam.
As a Kurd, a minority that was frequently targeted by Saddam's
security forces, Amin is familiar with several of the crimes for which
Saddam is ultimately expected to be charged, including the gassing of some
5,000 Kurds in Halabja in 1988.
"In my personal opinion, a judge should never be afraid because he
defends justice and the law," said Amin, who unlike the other four judges in
the case agreed to expose his identity.
"How can it be possible to show the faces of the defendants and not
the panel of judges?"
Amin graduated from law school in Baghdad in 1980 and worked as an
investigating magistrate for 10 years in his home city before reaching the
senior ranks of the judiciary in 1993, after the Kurds had secured virtual
independence from Baghdad.
He was named to the special tribunal trying Saddam and his aides
last year.
Because he is a Kurd, some Iraqis may suggest he cannot be impartial
in a land where sectarian tensions have raised fears of civil war.
But for now, Amin is getting accustomed to the tough job of ensuring
that Saddam gets a fair trial while assuring Iraqis the new Iraq can deliver
justice.
"My personal freedoms have shrunk after the trial because of the
scale of the responsibility," said the 48-year-old judge.
While he does not seem overly concerned with security, his wife is
acutely aware of the dangers. "Of course my wife wants me to come home as
soon as possible and she is worried but at the same time she supports me,"
he said.
Despite the killing of two defence lawyers and the fact another has
fled Iraq because of threats, Amin dismisses calls for the trial to be moved
abroad.
"I understand that the trial will remain in Iraq and take place at
the scheduled time," he said.