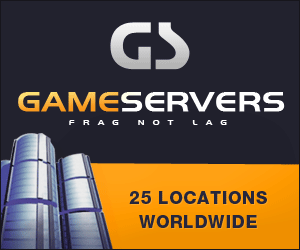 JOHN WAWROW
Associated Press
BUFFALO, N.Y. -
Sabres co-captain Chris Drury was helped off the ice with a severe cut across his forehead following a blind-side hit that sparked a major melee during the second period of Buffalo's 6-5 shootout victory over the Ottawa Senators on Thursday night.
All 12 players on the ice, including both goaltenders, were involved in a 5-minute brawl that eventually involved both coaches yelling at one another at the benches.
Both goalies, Ottawa's Ray Emery and Buffalo's Martin Biron, were ejected as was Sabres tough guy Andrew Peters. Officials handed out 100 minutes in penalties, including 63 against the Sabres.
It all began 5:07 into the second period with Buffalo up 3-2 and after Drury was bowled over by a blind-side hit by Ottawa's Chris Neil. Drury had just snapped a shot on net from the right circle when Neil, without slowing, hit Drury from behind.
The hit knocked Drury's helmet off and sent him flying. Drury lay on the ice with blood flowing from his forehead, while Sabres rookie Drew Stafford fought Neil, both receiving 5-minute fighting penalties.
Neil, however, was not penalized for his hit on Drury, who made his own way to the locker room after being helped up. Drury, who scored his 33rd goal earlier in the game, did not return because of what the Sabres described only as a head injury.
The brawl began after the ensuing faceoff when Buffalo's Adam Mair punched Senators' star Jason Spezza in the head.
All 10 players then squared off, while Biron skated to center, where he was met by Emery. Both goalies traded several punches before Peters took on Emery, landing several heavy blows.
Both coaches then got into a yelling match with Ottawa's Bryan Murray standing on the side boards at the end of the Senators' bench and pointing at Buffalo's Lindy Ruff.
The game was delayed for about 20 minutes while officials sorted out the penalties.
Emery, making his first start after serving a three-game suspension for slashing Montreal's Maxim Lapierre, was replaced by Martin Gerber. Sabres No. 1 goalie Ryan Miller took over for Biron.
Drury is the latest regular to get hurt after Buffalo began the game without seven regulars, including Maxim Afinogenov (broken wrist), Ales Kotalik (sprained knee) and Tim Connolly, who's missed the entire season with a concussion