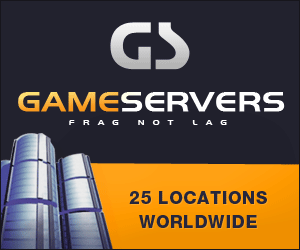 New York Times
March 21, 2009
Pg. 8
By Ellen Barry and Michael Schwirtz
MOSCOW — With less than two weeks left before his first meeting with President Obama, Russia's president, Dmitri A. Medvedev, hosted a group of veteran American policy makers that the Russian news media have dubbed "the wise men," saying he welcomes the shift in tone coming from Washington.
"I hope this remarkable term 'reset,' which began to run through analytical commentary on Russian-American relations after the meeting between Mr. Lavrov and Ms. Clinton, will be able to reflect the substantial transformation we hope to achieve," Mr. Medvedev said in a meeting with Henry A. Kissinger and George P. Shultz, both former secretaries of state, former Senator Sam Nunn, and former Defense Secretary William J. Perry. "We are counting on this kind of 'reset.'"
He referred to Sergey V. Lavrov, the Russian foreign minister, and Secretary of State Hillary Rodham Clinton.
After repeated, if cautious, assertions of optimism about improving relations, the meetings on Friday seemed to lay the groundwork for concrete acts. After Mr. Obama and Mr. Medvedev meet on April 1, the two governments will have nine months to extend or replace the 1991 Strategic Arms Reduction Treaty, or Start I. A few months after that, both Russia and the United States will have to report on their compliance with the treaty, which ultimately eliminated 80 percent of the two countries' strategic nuclear weapons.
Sergei Ryabkov, Russia's deputy foreign minister, said at a news conference on Friday that Russia is ready to "begin full-format talks" on Start I as soon as their American counterparts have received approval from the United States Congress. Mr. Ryabkov said Russian negotiators believed that a new agreement could be ready by December.
"We are confident that the lowest point of the cool-down period in our relations has passed," he said, according to the Interfax news service.
Igor S. Ivanov, a former Russian foreign minister, said he believed that arms reduction was the most straightforward of the various negotiations ahead of the two governments, which have clashed in recent years over planned missile defense facilities in Poland and the Czech Republic, the war in Georgia and NATO expansion.
"We cannot let one issue block the rest of them," Mr. Ivanov said, after meeting with Mr. Kissinger's delegation as part of a joint American-Russian working group. "Where there is the possibility of progress, we should move forward."
As the meeting between the presidents draws near, he added, "there are big expectations — and this is understandable."
Mr. Nunn, who attended the same meeting, characterized the relationship between the countries as "a race between cooperation and catastrophe." He added: "I think with the leadership of President Obama and your president, we are going to see cooperation."
Despite the hopeful talk, it was clear on Friday that major policy differences remained. At his news conference, Mr. Ryabkov said that Russia had no concerns about Iran's developing nuclear weapons — undercutting hopes that Russia would join American efforts to put pressure on Tehran.
Russia on Friday also formalized agreements that allow for a permanent Russian military presence in South Ossetia and Abkhazia, territories that Russia has recognized as sovereign nations but that the United States considers to be part of Georgia.