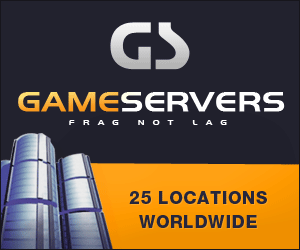 Washington Times
September 10, 2008
Pg. 1
Newsmaker Interview

Moscow irked by Tel Aviv's Georgian sales

By Nicholas Kralev, The Washington Times
Israel's envoy to the United States urged Russia on Tuesday not to sell advanced weapons to Iran and Syria despite Moscow's anger over Israeli military cooperation with Georgia.
Ambassador Sallai Meridor also said that the main reason his government began indirect talks with Syria earlier this year was to "bring about a strategic repositioning" in the region by breaking up Damascus' alliance with Iran.
Israel has developed close military relations with Georgia, supplying about $300 million in weapons last year, according to the Israeli newspaper Ma'ariv. It is trying to juggle that support with its campaign against Iran's nuclear program, which Israel regards as its main strategic threat.
Russia, which invaded Georgia last month in response to a Georgian attack on an enclave bordering Russia, has been furious about the aid to Georgia and suggested that Israel cannot expect Moscow to show restraint with Iran and Syria if the relationship continues.
Mr. Meridor said Russian arms sales to Israel's adversaries were far more dangerous.
"Were Russia to continue to supply lethal, sophisticated arms to Syria, this would be destabilizing and dangerous for Israel and for peace in the region," Mr. Meridor told editors and reporters at The Washington Times. "We hope that they will not do that."
He referred to the so-called S-125, also known as SA-3 Goa, a low-altitude surface-to-air missile system designed to track and destroy targets such as aircraft, helicopters and cruise missiles.
Defense experts suspect that Russia has sold the system to both Iran and Syria and expect more sales in the future.
"We hope that, despite the events in Georgia, the Russians will not supply Iran with arms," Mr. Meridor said. "I hope the Russians know better. ... I don't see why anybody would perceive our relationship with Georgia to be in any way threatening or destabilizing."
Moscow, which still has some troops in Georgian territory, has a different view.
"Russia is against any military aid to Georgia and would like to see that country demilitarized," said Evgeny Khorisko, spokesman for the Russian Embassy in Washington.
Israeli officials said they are reviewing requests from Georgia for new arms systems. They insisted that the weapons would be only for defensive purposes and said that Israel has vetoed orders for tanks. Israel has been reluctant to share its most advanced systems with Georgia for fear that the weapons could fall into Russian hands.
According to media reports, however, Israel has provided the Georgians with sophisticated unmanned surveillance drones, rockets and equipment to modernize combat aircraft.
Georgian Defense Minister Davit Kezerashvili is a former Israeli citizen.
Russian arms sales to Iran and Syria have also been extensive.
According to an article by military analyst Nikita Petrov, published by Russia's RIA Novosti news agency, "Syria owes Russia $3 billion for weapons supplied to it, and this on top of Damascus' $10 billion debt for armaments sold in Soviet times, which Moscow forgave, incidentally, for a pledge to spend another $2 billion on arms purchases from Russia."
A senior U.S. defense official said Tuesday that Washington does not expect Iran to receive a Russian air-defense system this year.
"To the best of my knowledge, I don't believe we think the missiles referred to ... are in fact slated for delivery by the end of this year," Eric Edelman, undersecretary of defense for policy, told the Senate Armed Services Committee.
Mr. Meridor said that any new arms sales to Israel's enemies would increase the threat from "two unprecedented terror bases supported by Iran and Syria" - the militant Palestinian group Hamas in the south and Lebanon's Hezbollah in the north.
"We have today our country covered from both sides by something that may be nearing altogether 50,000 rockets and missiles," he said.
In an effort to reduce the threat, Israel began indirect talks last year with Syria in Turkey.
In the most direct and frank public discussion by a senior Israeli official of the Jewish state's rationale for talking to the Syrians, the ambassador said that a "U-turn" in Syria's alliance with Iran is a "litmus test" for reaching a broad peace agreement.
"There can't be true peace if Syria continues to align with the Iranian regime and with terror groups," such as Lebanon's Hezbollah, Mr. Meridor said.
The ambassador said repeatedly that the prospect of Iran building a nuclear weapon is the most serious threat in the Middle East today. "The window of opportunity" to deter that threat "is narrowing but not yet closed," he added.
Three rounds of U.N. sanctions on Tehran so far are "not enough," Mr. Meridor said. He called on European companies to cut the supply of refined petroleum products to Iran to put more pressure on the regime.
Asked whether Israel might attack Iran's nuclear sites, the ambassador said his country's "clear preference is for this to be resolved through peaceful means." He pointedly refused to criticize Democratic presidential nominee Sen. Barack Obama's stated intention to meet with Iranian leaders if elected.
Joshua Mitnick contributed to this article from Tel Aviv.