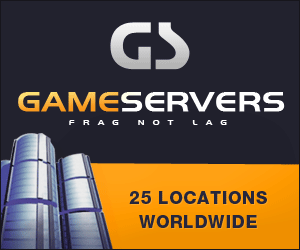 Wall Street Journal
May 19, 2007
Pg. 4
Activists Are Detained Amid an EU Summit; Putin, Merkel Clash

By Alan Cullison
MOSCOW -- Russian authorities muffled a much-anticipated opposition rally Friday by detaining its organizers before they could attend the event near a Russia-European Union summit.
President Vladimir Putin brushed aside criticism from EU leaders, including German Chancellor Angela Merkel, of his government's crackdown. Instead, he chided them for their own alleged double-standards, saying there is no such thing as "pure democracy."
The Kremlin's tough line against demonstrators cast a pall over the summit, which produced no formal agreements and only highlighted the widening gulf between Russia and the West. The crackdown also bodes ill for Russia's beleaguered opposition. Despite polls that show Mr. Putin enjoys 70%-plus approval ratings, Kremlin critics hope to ratchet up pressure on the government with more protests before parliamentary elections in December and a presidential contest in March.
On Friday morning, police in Moscow prevented the former chess champion Garry Kasparov, now a leading political foe of Mr. Putin, and other opposition activists from boarding flights to Samara, a provincial city near the summit along the Volga River. Police confiscated passports and tickets at Moscow's Sheremetyevo airport, and held the organizers in a waiting area for about five hours. Passports were returned after the last flight for Samara had left the airport.
At least two foreign journalists -- including this reporter and a correspondent for London's Daily Telegraph -- were detained with them. Police said they suspected some of the tickets were counterfeit. This reporter's ticket had been purchased the day before at a major Moscow travel agency.
When Russian authorities began harassing rally organizers last week, Germany, which holds the EU's presidency this year, called on Moscow to permit the peaceful protests. Though the rallies, backed by a hodgepodge of Kremlin critics ranging from Bolsheviks to pro-market liberals, have rarely attracted many participants, Russian authorities have reacted harshly. In Moscow, St. Petersburg and Nizhny Novgorod in recent weeks, large contingents of riot police have broken up several demonstrations, known as "Marches of Dissenters."
The march in Samara received a government permit, but organizers say the detentions Friday were only the latest in a campaign of harassment that sapped turnout. In the week leading up to the march, organizers say police in Samara confiscated computer equipment and detained organizers on trumped-up criminal charges.
On Friday afternoon, a little more than a hundred protesters turned out for the rally. They were outnumbered by police and onlookers.
The rally was held more than 90 miles from the summit, which was at an isolated riverside resort accessible mostly by boat. But Russia's handling of the protest sparked a heated exchange at a post-summit news conference.
Ms. Merkel said she was worried that opposition activists were being prevented from traveling to the protests, and that "all of those who want to stage a rally in Samara should be able to do so."
"I can understand if you arrest people that are throwing stones or threaten the right of the state to enforce order," she said. "But it is altogether a different thing if you hold people up on the way to a demonstration."
Mr. Putin, who sat next to her, called Mr. Kasparov and his allies "marginals." Mr. Putin added that his government doesn't fear protests, and that EU countries also had flaws in their democracies.
"What is pure democracy?" Mr. Putin asked. "It is a question of...whether you want to see the glass half full or half empty." Mr. Putin suggested the EU was turning a blind eye to the alleged abuse of Russian minorities in Baltic countries, such as Estonia and Latvia.
Russia's state-run television gave a relatively upbeat assessment of the summit, quoting Mr. Putin as he criticized the EU policy toward Baltic states. In its prime-time broadcast, television quoted Ms. Merkel only as saying that she understood why police arrest protesters who throw stones, leaving the impression that the German chancellor approved of a broad use of force.