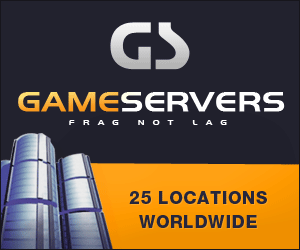 Financial Times
March 7, 2008 By James Blitz, in London
Russia is for the first time talking to western governments about the possibility of allowing goods destined for Nato's military mission in Afghanistan to be transported across Russian territory.
In a development that could signal the start of a significant level of practical co-operation between Russia and Nato in Afghanistan, diplomats in Moscow and Brussels are working on a plan that would allow non-military material – such as clothing, food and petrol – to cross Russia by land.
Despite the frosty relationship between Russia and the west in many policy areas, Dmitri Rogozin, Russia's new ambassador to Nato, signalled a strong interest in forging agreement in this area at a recent meeting of the Nato-Russia council in Brussels.
His proposal has since been followed up by intensive talks between Nato and Russian officials on the precise routes to be used, amid hopes of reaching agreement at next month's Nato summit in Bucharest.
According to diplomats at Russia's Nato mission, the supply routes would have to pass from Russia through former Soviet republics, such as Uzbekistan and Kazakhstan, which are being consulted on the move.
"Consultations on the possible arrangements are being held between experts from Russian agencies and people from Nato," said a senior Russian official who spoke on condition of anonymity. "Discussions are focusing on the approximate volumes of cargo that could be transported and the entry and exit routes for the shipments."
A senior European diplomat at Nato said: "Rogozin has signalled an interest in practical co-operation with Nato – not least on Afghanistan – and we hope something will come from that."
The Russian proposal could be an important boost for the Nato mission fighting the Taliban, say western diplomats.
Nato's 43,000 troops in Afghanistan rely heavily on supplies transported via Pakistan. However, Pakistan's political uncertainty has long been regarded by Nato military commanders as a potential risk to operations, making the offer of a northern supply route through Russia attractive.
Western diplomats at Nato say it is too early to know whether the Russian proposal signals a change in Moscow's policy towards the west after the election of Dmitri Medvedev as Russia's president last week.
Instead, they argue that Russia has always had a strong interest in seeing the Nato mission in Afghanistan succeed because Moscow wants to keep Islamist fundamentalism at bay on its southern borders.
"By helping the Nato mission in Afghanistan, Russia is looking after its strategic interests," said one diplomat.