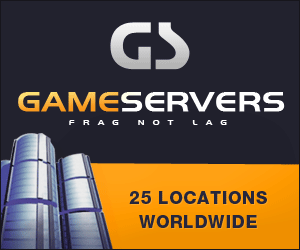 Washington Post
September 13, 2008
Pg. 16
The presidential candidates agree that the de facto ban by elite universities should end.

IVY LEAGUE administrators, take heed: The next president will oppose the de facto bans on the Reserve Officers' Training Corps that prevail at several of these prestigious institutions. We learned this at a candidates forum held at Columbia University on Thursday and sponsored by ServiceNation, which promotes national service and civic engagement. Sen. John McCain (R-Ariz.) took the occasion to chide Columbia for its lack of on-campus ROTC. "I don't think that's right," Mr. McCain said. "Shouldn't the students here be exposed to the attractiveness of serving in the military, particularly as an officer?" Sen. Barack Obama (D-Ill.) readily agreed, calling Columbia's anti-ROTC stance a "mistake."
During the 1960s, Ivy League institutions kicked ROTC off campus, partly as an expression of faculty protest against the Vietnam War, partly to appease sometimes-violent antiwar students. Universities did not formally ban ROTC, but they stripped it of autonomy and for-credit status, without which the program could not legally operate. More recently, opposition to ROTC has been framed as a protest of the U.S. military's discriminatory "don't ask, don't tell" policy toward gay and lesbian service members.
Today, there is no on-campus ROTC at Columbia, Harvard, Yale or Brown. Students who want to participate must travel to nearby schools that do have ROTC. There, they take the training and classes, for which their own institutions give them no academic credit. Of the Ivies, only Cornell, Princeton and Penn offer on-campus ROTC. Dartmouth's program returned in a limited capacity in the 1980s, through a visiting professor from Norwich University.
"Don't ask, don't tell" is a misguided policy. For the time being, though, it is the law of the land, and we see no sign that the Ivies' protest is having any impact on it. Meanwhile, the Army, Navy, Air Force and Marines defend all Americans, gay or straight. ROTC-free Ivy League institutions accept the financial aid that students earn for participating in ROTC elsewhere. Yale's Web site encourages students to pursue this option, even as it notes that students are only "eligible to enroll in the Army or Air Force ROTC programs offered at the University of Connecticut at Storrs."
Among other benefits, the restoration of ROTC at the Ivies might help reconnect two important American subcultures -- elite academia and the military officer corps -- that have grown apart. Mr. Obama, who -- unlike Mr. McCain -- opposes "don't ask, don't tell," put it well: "I recognize that there are students here who have differences in terms of military policy. But the notion that young people here at Columbia or anywhere, in any university, aren't offered the choice, the option of participating in military service, I think is a mistake."