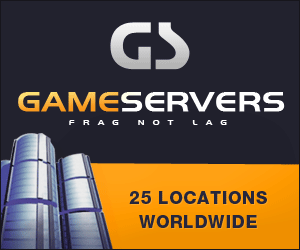 Washington Post
March 12, 2008
Pg. 10
By Joshua Partlow and Saad Sarhan, Washington Post Foreign Service
BAGHDAD, March 11 -- A roadside bomb exploded in southern Iraq on Tuesday as a busload of Shiite pilgrims passed by, killing at least 16 people in the latest in a spate of bombings in the country.
The bus was carrying residents home to Basra after a visit to the Shiite shrines in two other southern cities, Karbala and Najaf. The "huge roadside bomb" blew up about 2:40 p.m. near Nasiriyah, according to Capt. Ali Mohammed of the Nasiriyah police. The blast destroyed the bus and also wounded 22 people, Iraqi officials said.
Shiite pilgrims traveling to and from shrines have been a constant target of insurgent attacks in recent years. Last month, a suicide bomber killed at least 40 pilgrims who were marching near the town of Iskandariyah to mark Arbaeen, the end of a 40-day commemorative period of mourning for Imam Hussein, the prophet Muhammad's grandson.
Iraqi authorities have gone to great lengths to try to secure the routes used by hundreds of thousands of pilgrims, but the attacks persist. The killings have influenced Iraq's sectarian warfare, according to American military commanders, leading Shiite militias to work to drive Sunnis from neighborhoods that border Baghdad's main road to southern Iraq.
Maj. Nasir al-Majidi, spokesman for the security services in Dhi Qar province, said the bombing was meant to target a passing U.S. military convoy but instead hit the pilgrims. All the people killed were from Basra, and most of the injured were women and children, he said.
On Tuesday, the American military announced that three U.S. soldiers had been killed the day before by a roadside bomb that exploded near their patrol in Diyala province, north of Baghdad. An interpreter was also killed. The deaths pushed Monday's toll up to eight Americans, including five soldiers killed by a suicide bomber in western Baghdad.
U.S. military officials have said in recent days that they have noticed an increase in attacks but that they do not believe it has changed the overall trend of declining violence over the past several months.
In other violence Tuesday, 14 people were killed in fighting in Kut, southeast of Baghdad, between Iraqi security forces and the Mahdi Army, a Shiite militia, the Reuters news agency reported.
A suicide car bomb blew up at a checkpoint of a U.S.-backed local security group in Duluiyah, near Balad in northern Iraq. The blast killed four of the local fighters as well as three Iraqi police officers, according to Iraqi police.
And another mass grave, the second in a week, was discovered in Iraq. Iraqi police found 20 bodies, including some corpses of children, during a raid on a farm in the Jalam area south of Samarra.
Special correspondent Zaid Sabah in Baghdad and other Washington Post staff in Iraq contributed to this report.