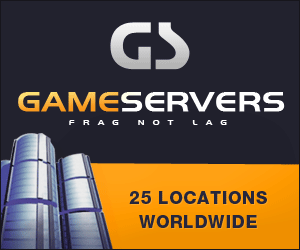 Washington Times
January 15, 2007
Pg. 1
By James Palmer, Washington Times
BAGHDAD -- Frustrated Washington-area commuters might spare a thought for their counterparts in Baghdad, who daily cope not only with intermittent curfews and roadblocks, but also with the threat of being kidnapped or bombed.
Any journey can turn out like Ali Makki's recent commute to morning classes at Nahrain University, when his bus came upon the aftermath of a roadside bombing. The vehicle had to detour along the outskirts of the city, where it passed -- without incident -- a wandering gang of militants armed with AK-47s and rocket-propelled grenades.
On his trip home the same day, Mr. Makki survived a firefight between the Iraqi military and insurgents. Later, a masked Shi'ite militiaman boarded the bus at a fake checkpoint and led all the Sunni men off the bus to an unknown fate.
"I'm surprised I survived," says Mr. Makki, a 19-year-old Shi'ite who lives in the Adhamiyah district of north Baghdad.
Such stories are increasingly common among those who dare travel across Baghdad, with its increasingly segregated patchwork of Sunni and Shi'ite neighborhoods.
Riders of passenger buses or minivans -- the most widely used forms of public transportation -- are particularly susceptible to attacks. Armed militias have targeted public buses for mass kidnappings, and insurgent groups have employed them as mobile bombs.
Beyond the risk of terrorism, commuters must cope with long delays that result from frequent security clampdowns that choke the city's bridges and thoroughfares.
"What can I do?" Mr. Makki said of his treacherous daily commute. "I'm an engineering student. This is my future. I have to go to my classes."
Wissam Abbas Mohammed, 30, is a short-order cook who some days spends up to six hours on the 25-mile round trip between his home in Zafaraniya and his food stand in Jadiriyah. During the commute, Mr. Mohammed often sees the brutality that afflicts his country.
On Dec. 5, he saw a body on the shoulder of the road; the man's throat had been cut. Farther along the street, he saw a group of armed men open fire on a row of shops then haul the owners and patrons outside.
"Believe me: I see these attacks every day," Mr. Mohammed said. "My wife begs me to stay home every morning."
Some bus operators have abandoned the city's most hazardous routes, deserting commuters and creating a vacuum in public transportation that private drivers will fill for the right price.
No bus dares drive along Ayuit Mudhafar's street in the west of the capital. Mrs. Mudhafar, 27, a biologist, must hire a private taxi with a group of colleagues to reach her lab in south Baghdad.
"It's dead even in the middle of the day," Mrs. Mudhafar said of the shuttered shops and empty intersections along 14th South Ramadan Street in Mansur.
To get home, Mrs. Mudhafar catches a bus that costs 750 Iraqi dinars, about 52 cents, then pays an additional $1.40 for a private car to ferry her the final mile to her front door.
"It's so expensive," Mrs. Mudhafar said. "I can't walk down my street, especially alone. We're living in a disaster."
The Ministry of Transportation oversees commuter bus operations in the capital, but has no control over independent drivers, said ministry spokesman Ahmed Al-Musawi. This has allowed many private bus drivers to leave more dangerous routes with no service while clogging safer ones.
Other drivers veer miles off their routes to dodge troubled areas and avoid working rush hours to stay away from large crowds. Ali Hatem, 34, said it now takes him four hours to drive a 12-mile route through central Baghdad that used to take 30 minutes.
Mr. Hatem, who has piloted buses through Baghdad's streets for 15 years, was rudely reminded in October that detours offer no guarantee. A roadside bomb detonated near his bus, damaging the windshield and grille of the 44-passenger vehicle.
But like many private drivers, he has sunk his life savings into his white-and-blue 1985 Mercedes bus and is adamant about safeguarding his livelihood. "Everything I have is invested in this bus," he says. "I paid for it with my blood."