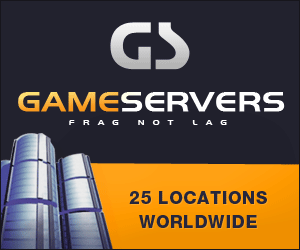 Washington Post
May 3, 2007
Pg. 13
By Karen DeYoung, Washington Post Staff Writer
SHARM EL-SHEIKH, Egypt, May 2 -- Secretary of State Condoleezza Rice told Iraqi Prime Minister Nouri al-Maliki here Wednesday that he needs to work harder to convince Iraq's Arab neighbors of his commitment to heal sectarian divides and ensure more participation by minority Sunnis, as she redoubles her efforts to persuade those governments to be more understanding and supportive of Iraq.
On the eve of an international conference the Bush administration hopes will lead to increased financial and political backing from the region for Baghdad, Rice told Maliki in a 90-minute meeting that "progress has to take place as rapidly as possible" toward political reconciliation among Iraq's ethnic and religious groups, a senior administration official said.
For their part, the official said, Arab governments need to show more appreciation of the problems Maliki faces and the progress, however slow, he has made. Iraq's Sunni Arab neighbors, including Saudi Arabia, do not understand "what's really happening in Iraq," he said.
The official, who briefed reporters after attending the Rice-Maliki meeting, said that negative Arab views of Maliki's Shiite-dominated government are skewed by a fixation on the Sunni-Shiite divide, based on information from "interested parties" inside Iraq.
While the administration shares their concerns about Sunni minority rights and Shiite Iran's growing influence in Baghdad, he said, the answer "is not exclusion, passivity and ostracization of Iraq" by its neighbors.
The comments highlighted what has become a significant challenge for U.S. efforts to prop up the Maliki government, as growing sectarian violence in Iraq deepens ethnic divides and suspicions throughout the Middle East.
Much of the attention surrounding the two-day gathering of nearly 60 governments has focused on whether Rice will meet with her counterparts from Syria and Iran, who are also attending. Rice said early Wednesday that she "wouldn't rule out" a meeting with Syrian Foreign Minister Walid al-Moualem.
The Bush administration downgraded relations with Damascus in early 2005 after Syria's alleged complicity in the assassination of former Lebanese prime minister Rafiq al-Hariri. Washington has accused Syria of supporting foreign terrorist groups and allowing foreign fighters and suicide bombers to cross its border into Iraq.
A bilateral meeting with either Moualem or Iranian Foreign Minister Manouchehr Mottaki would mark a sharp change in policy for the administration, which has accused Tehran of training and sending weapons to Shiite militias in Iraq. Last month, the White House sharply criticized House Speaker Nancy Pelosi (D-Calif.) for visiting Syrian President Bashar al-Assad in Damascus, saying Syria had shown no interest in stopping its support of terrorists.
Syria will also figure in an informal meeting Friday, on the sidelines of the Iraq conference, to be held by Rice and envoys from other major powers involved in finding a solution to the Israeli-Palestinian conflict.
Rice was less optimistic about substantive talks with Mottaki, saying it was "probably better not to speculate on whether this will happen." While she said she was a "polite person" and would not turn away from an encounter with Mottaki, "we're not seeking a bilateral session."
U.S. officials have said they have received indirect messages recently from the Iranian government that Mottaki is not a senior player in Tehran and could not speak for the country's religious leaders.
Both Syria and Iran have denied U.S. allegations of aiding insurgents and militias in Iraq and have called for U.S. military forces to withdraw.
This week's gathering of foreign ministers, following a preparatory "neighbors conference" in Baghdad in March, is the beginning of a lengthy process, Rice said. "The most important message I'll be delivering is that a stable, unified and democratic Iraq is an Iraq that will be a pillar of stability in the Middle East," she said. "The region has everything at stake here. Iraq's neighbors have everything at stake here."
On Thursday, senior officials from 60 governments and organizations, including 30 foreign ministers from the Middle East, Europe and Asia, will meet to approve an Iraq compact, under which Iraq is to pledge to undertake specific economic reforms over the next five years in exchange for debt relief and foreign aid.
While some countries have balked at requests to cancel all of Iraq's foreign debt, U.S. Deputy Treasury Secretary Robert M. Kimmitt, who is attending the meeting, said it was "fair to say there will be billions of dollars, both in new assistance and in debt relief," pledged at the meeting.
The administration insists it is pushing Maliki to move faster toward national unity across sectarian lines, pressing for faster progress on constitutional reform and a legal framework to equitably divide Iraq's oil revenue. But it argues that the Arabs, led by Saudi Arabia, are risking the very outcome they fear -- all-out civil war in Iraq and increased Iranian influence -- by failing to credit Maliki for some progress and withholding full backing for his government.
The Iraqis, the senior official said, need "basic legitimization, validation from their Arab neighbors that there is a new Iraq, a post-Saddamist, post-Baathist Iraq, whatever its problems, challenges and difficulties."
The administration also has grown exasperated with the Arabs, and would like them to use their influence to persuade Sunnis who have taken up arms against the government and U.S. military forces to instead join the political process.