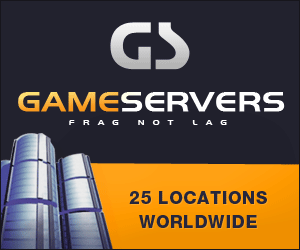 Washington Examiner
March 5, 2007
By Rowan Scarborough, National Security Correspondent
WASHINGTON - Senior retired Army officers do not want history to repeat itself when it comes to the next Army chief of staff.
Gen. William Westmoreland relinquished command of American forces in Vietnam 40 years ago and became Army chief of staff.
Retired four-star officers recall Westmoreland spent as much time defending past Vietnam policies in Washington as he did defending the Army budget request to Congress in 1968 to 72.
Now, Gen. George Casey, who completed 2.5 years as Iraq commander, will follow in Westmoreland's footsteps by becoming Army chief of staff on April 10. Both men commanded troops in unpopular wars and returned to Washington amid intense partisan debate.
The fear in the four-star retirement community is that Casey, like Westmoreland, will be forced to talk a lot about Iraq when he needs to testify about the Army's readiness problems.
Retired Gen. Ronald Griffith, who commanded the 1st Armored Division in Desert Storm and served as Army vice chief of staff, said Casey simply followed civilian policy in Iraq and did the best he could.
"Casey needs to be the representative of the U.S. Army on Capitol Hill and not the guy to defend policies regarding Iraq, because there are urgent needs of the Army after years of combat operations," Griffith said.
A retired four-star general has broached the topic privately with Sen. John McCain, R-Ariz. McCain roughed up Casey at his Feb. 1 confirmation hearing over what the senator considered the general's poor leadership as violence in Iraq pushed it toward a civil war.
Other retired generals have advised Casey not to let his bruising confirmation hearing blunt his resolve to make his case to Congress for the Army's budget share. As Army chief, Casey's main job is to make sure the Army is properly manned and equipped.
Griffith sees at least two pressing issues for Casey: The Army needs billion of dollars in replacements for equipment worn out or destroyed in Iraq and Afghanistan. The combat readiness rates of nondeployed units has dropped sharply because they lack equipment to train on.
And, secondly, the service needs to fix rotation schedules so soldiers can spend more time back home with their families before going back to war. The Army is supposed to give them at least a year stateside, but some soldiers are returning to Iraq after only a few months.
Gen. Peter Schoomaker, the outgoing chief of staff, said the 512,000-soldier Army started the war on terror in 2001 short $56 billion in equipment. Congress provided $17 billion in this year's budget to replace war-damaged weapons. The Army wants another $13 billion in 2008.