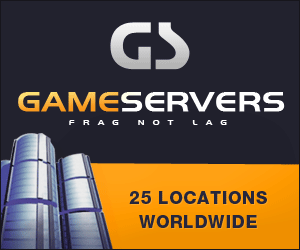 Washington Times
September 30, 2008
Pg. 10
Aircraft carrier survived wars, years of decay

By Richard Pyle, Associated Press
NEW YORK -- Almost two years after being pried ignominiously from the mud by a phalanx of huffing tugboats and towed off to a shipyard for a major overhaul, the historic aircraft carrier Intrepid is returning home.
Freshly painted in naval "haze gray" and once again shipshape from stern to bow, the fabled survivor of Pacific World War II battles and five kamikaze suicide attacks will be towed up New York Harbor and slotted into its familiar Hudson River berth on Thursday.
The floating military and space museum will reopen to the public on Nov. 8, with a large celebration on Veterans Day, Nov. 11.
"With everything else that's going on, it may seem like a pimple on an elephant. but I can't tell you how excited we are," said Bill White, president of the Intrepid Sea, Air & Space Museum.
He spent much of the past year lining up private benefactors to help finance the ship's 22-month, $120 million restoration.
On the enclosed hangar deck, the museum will offer new exhibits and facilities for public events, along with visitor access to crew quarters and other spaces previously off limits.
The outdoor flight deck array of about 30 vintage aircraft has five additions: a pair of Soviet-designed MiG fighters, a Grumman F11F fighter that in the 1960s was part of the Navy's Blue Angels flight demonstration team, and two 1950s-era helicopters.
Among five retired World War II aircraft carriers serving today as museums, none has a record to match Intrepid's. Launched in 1943, it fought in six major Pacific campaigns and lost 270 crew members - mostly to Japanese kamikazes. It also served in the Korean and Vietnam wars and was twice a recovery ship for NASA astronauts before being decommissioned in 1974.
Marked for the scrap yard, the 36,000-ton relic was rescued in 1981 by real estate developer and philanthropist Zachary Fisher, who brought it to New York to be turned into the museum that in recent years has attracted 750,000 visitors annually, its officials say.
In 1986, it was designated a national historic landmark.
In 2005, after 23 years, both vessel and pier were deemed in serious need of restoration.
But when a team of powerful tugboats tried to dislodge the ship, its rudder and four 15-foot bronze screws dug into what Army engineers would later call an underwater "speed bump" - 17 feet of accumulated Hudson River mud.
After that much-ridiculed fiasco, three weeks of dredging freed the ship to be moved to a Bayonne, N.J., shipyard on Dec. 6, 2006 - the day before the anniversary of the attack on Pearl Harbor. Internal work was performed later on Staten Island.
Mr. White said overall costs for the ship's restoration topped out close to $120 million - $55 million for the ship and $65 million to rebuild Pier 86 with new space for a British Airways Concorde supersonic jet that had been on a barge.
The Army and Navy spent $20 million more to dredge a new trench to cradle the carrier's 900-foot hull.
Timed to coincide with the ship's return is the publication of a book, "Intrepid: The Epic Story of America's Most Legendary Warship," co-authored by Mr. White and ex-Navy pilot Robert Gandt, with a foreword by Republican presidential nominee John McCain, who served on the Intrepid in its pre-Vietnam War days.