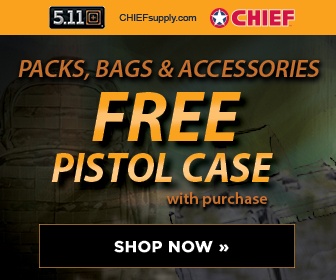 Washington Post
March 7, 2008
Pg. 1
Russian Accused of Supplying Weapons in Africa, Mideast

By Dan Eggen, Washington Post Staff Writer
Russian arms dealer Viktor Bout was usually a careful man, dealing with customers through intermediaries and ordering subordinates to throw away cellphones, receipts and anything else that could be traced.
After two buyers claiming to be Colombian guerrillas approached him last November, Bout tried to double-check their identities using photographs of known leaders of the group, the Revolutionary Armed Forces of Colombia, or FARC, court documents say.
"Our man has been made persona non-G- for the world," an associate wrote to one of the purported militants in an e-mail, explaining the need for Bout's security precautions.
Yet the prospect of a $15 million arms deal lured Bout from Moscow to Thailand this week for a final meeting with buyers. It turned out to be part of a four-month sting by the Drug Enforcement Administration with secret help from security officials in four other nations.
Bout, dressed in scruffy khakis and an orange polo shirt, was arrested at his Bangkok hotel yesterday by the Royal Thai Police and was charged in New York with conspiracy to provide material support to FARC, which Washington calls a terrorist group. U.S. officials say they will seek his extradition.
Bout's odds-defying career as an amoral arms merchant who sometimes supplied both sides in military conflicts has been the focus of journalistic exposes, a recent book and, loosely, a 2005 movie called "Lord of War," starring Nicolas Cage. Bout, 41, has at least five passports, is fluent in six languages and has used numerous aliases and birthdates, authorities say.
Emerging from the wreckage of the former Soviet Union, Bout used military and intelligence connections to become the "FedEx of arms dealers," in the words of a U.S. arms sales analyst.
Bout allegedly used front companies and fleets of military cargo planes to drop weaponry into war zones from Africa to the Middle East. In the FARC case, he allegedly offered to move tons of arms from Bulgaria to Colombia after flying them over Nicaraguan and Guyanese airspace.
Bout has recently weathered international sanctions by hiding in plain sight in a luxury apartment building in Moscow, while Russian authorities deflected outside attempts to apprehend him. U.S. and European intelligence agencies have long suspected that Bout received assistance, particularly early in his career, from Soviet and later Russian intelligence agencies. Bout has denied it.
"He took his Soviet military experience and used that to build a very lucrative business operation," said James A. Lewis, a former State Department expert on arms smuggling now at the Center for Strategic and International Studies. "His reputation was that he could deliver large quantities of weapons anywhere in the world. That was his competitive edge."
The DEA is involved in the case because of past allegations that Bout engaged in drug trafficking, as well as concerns that FARC would use weapons to protect its cocaine business, either by shooting down fumigation planes or by harming U.S. personnel, according to the complaint released yesterday. In a similar DEA sting last year, international arms dealer Monzer al-Kassar was arrested at his Spanish mansion on charges of conspiring with FARC.
In the Bout case, a pair of paid DEA informants posing as FARC operatives held successive meetings with a Bout associate, Andrew Smulian, in Curacao, Copenhagen and Bucharest, Romania, the complaint said. The DEA monitored cellphones and e-mail used by Bout and his associates, until Bout agreed to leave the safety of Moscow for Thailand.
He promised an immediate delivery of 100 Russian Igla missiles -- a standard item in the Russian army -- plus thousands of assault rifles. For $5 million extra, he agreed to drop the items into the Colombian jungle using several hundred combat parachutes, according to the complaint. Bout also promised, through Smulian, to provide helicopters "that could wipe out" other helicopters, flight training, and armor-piercing rockets, the complaint says.
Several analysts familiar with his operation say he may have gone to Thailand because he preferred to deal with customers in person. Smulian was also arrested.
The list of Bout's alleged customers since the early 1990s stretches across at least four continents, with a focus on Africa, Western law enforcement officials and human rights groups say. The Treasury Department accused him of supplying armaments to both the Taliban and its al-Qaeda allies in Afghanistan before the Sept. 11, 2001, attacks, while also providing weapons to the opposing Northern Alliance.
In Zaire, now known as Congo, Bout allegedly supplied arms to rebels fighting then-dictator Mobutu Sese Seko, turned around and helped Seko flee the country, then flew humanitarian cargo into the devastated nation.
"One of the most fascinating things is his ability not only to supply different sides of a conflict, but to live and tell about it with no one killing him," said Douglas Farah, a former Washington Post reporter and co-author of a 2007 book about Bout, "Merchant of Death."
Other alleged customers over the years have included then-Liberian despot Charles Taylor, Unita rebels in Angola and the Revolutionary United Front in Sierra Leone. Cargo companies connected to Bout were also linked to hundreds of supply flights into Iraq for private contractors and the U.S. military early in the Iraq war. The complaint even states that, in the 1990s, Bout sought to drop "crates and boxes over Chechnya," the site of a bitter secessionist rebellion inside Russia.
The Treasury Department sanctioned Bout in 2004 for alleged war profiteering because of his ties to Taylor, and it froze the assets of 30 companies and four individuals linked to Bout in 2006. He is also accused of violating United Nations arms embargoes in numerous conflicts and has been subject to a U.N. travel ban.
Smulian outlined the pressures on Bout in his e-mail message to the two DEA informants, which was detailed in yesterday's criminal complaint. "All assets cash and kind frozen, total value is around 6 Bn USD, and of course no ability to journey anywhere other than home territories," Smulian wrote. "Listed on the US black list. . . . All access and communications monitered."
Bout has periodically granted media interviews to deny the voluminous allegations against him. In a 2002 interview with the Echo of Moscow, he said he does "aviation lifts. This is my main business."
"It sounds more like a Hollywood blockbuster," he said of the al-Qaeda arms-sales allegations. He even critiqued the "Lord of War," which reportedly used a Bout cargo plane. "I am sorry for Nicolas Cage," he told MosNews in 2006. "It's a bad movie."
Correspondent Peter Finn in Moscow and staff researcher Robert E. Thomason in Washington contributed to