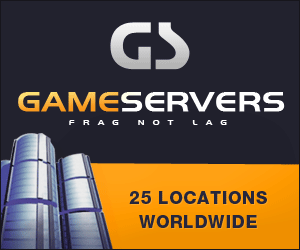 Washington Times
April 26, 2007
Pg. 1
By Tom Carter, Washington Times
With more than 850,000 people displaced and on the move within its borders, Iraq is in the midst of a major refugee crisis and the United States has an obligation to help resolve it, the head of the Iraqi Red Crescent Organization said yesterday.
"We have an emergency crisis right now, and the United States has a moral obligation to lead the world and address this issue right now," Said Hakki told editors and reporters at The Washington Times. "I have children dying of cancer, not because they have cancer, but because they cannot get treatment."
In Washington this week to meet the "relevant people in the Bush administration," Dr. Hakki said he was not lobbying for additional U.S. taxpayer-funded aid, but rather for the United States to use its "good offices" to persuade some of Iraq's wealthy neighbors to step up and help.
"We have a budget of $66 million," said Dr. Hakki. "That is about 10 percent of what we need."
Dr. Hakki was born in Iraq but fled in July 1983 after his boss at the Ministry of Health was personally executed by Saddam Hussein for "suggesting" that the dictator step down. Dr. Hakki practiced urology in the United States until he was elected in 2004 to lead the Iraqi Red Crescent, the Iraqi counterpart to the American Red Cross.
As president of the group, he has been forced to walk a very fine line between competing tribal, religious and political factions and avoid taking sides.
He was careful to avoid endorsing any political positions yesterday but, pressed to say whether an early U.S. troop withdrawal would worsen the humanitarian crisis, he said, "It will not help."
Dr. Hakki said that since 2003, 14 of the group's 100,000 employees and volunteers have been killed. In January, 42 staff members were kidnapped and, although most were released, 11 are still unaccounted for. But considering that Red Crescent convoys travel without armed escorts, it is a remarkably low number and testament to the respect that his organization is accorded from all sides.
Two years ago in Haditha, he said, Red Crescent staff were delivering boxes donated by the Red Cross, and local militants interpreted the cross on the boxes as a symbol of the Christian "Crusades." His workers were blindfolded and taken away to be executed. But Dr. Hakki intervened.
"We told them if they were hurt, the Red Crescent would not supply food or medicine to that neighborhood again," he said.
The militants relented, releasing his staff. Dr. Hakki said the Iraqi Red Crescent still delivers boxes marked with the Red Cross logo, despite some misgivings.
"I don't like to conceal the gift that was given to me by the people of the Red Cross," he said.
His carrot-and-stick message seems to have gotten through. The Red Crescent is politically neutral but will not deliver food and medicine to areas where staff members are harassed or harmed.
As a result, Dr. Hakki said, the Red Crescent can travel throughout Iraq, even to areas where the government dares not go. In each neighborhood, local volunteers escort the convoys to help them navigate past any roadblocks or obstacles.
"It is like a relay," he said. "We have managed and succeeded in getting over the ethnic barriers."
Funded principally by the Iraqi government, Dr. Hakki said he is disappointed that Iraq's oil-rich neighbors have not been more generous. Each month, he said, Red Crescent staff in 300 offices deliver more than 100,000 meals and care for thousands of Iraqis in its hospitals and clinics.
"The Americans are doing, within their capacity, the best," he said. "We have a hospital in the Green Zone, and that receives children. We have a hospital in the south where they have been working, and they have brought a lot of children to the United States and Germany. They are playing a beautiful role, and we'd like to see that expanded."
He said that the United Arab Emirates has also been generous and that Iran has pledged to build two hospitals, but that the need in Iraq is much greater than his organization's abilities.
"We do not have enough staff, enough doctors, wheelchairs, ambulances or prosthetics," he said. "We gave away 1,500 wheelchairs. We need 10,000.
"We need more. I am thankful for what comes [from the region], but I feel they could be doing better. That is why I have come to the United States. We have not asked for U.S. help in the past.
"The United States can use its good offices in the region," he said. Iraq's neighbors "will listen to the United States' political and economic power to solve this displaced persons issue."