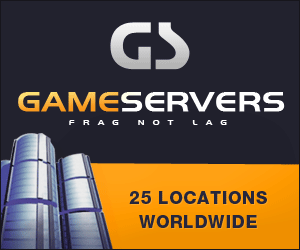 Los Angeles Times
December 21, 2006
The toll, 76, is the highest yet for a 24-hour period. Two U.S. soldiers are killed in roadside bombings.

By Molly Hennessy-Fiske, Times Staff Writer
BAGHDAD — The bodies of 76 unidentified people were recovered Wednesday in Baghdad, police said, the highest 24-hour toll for the anonymous slayings that have become a grim part of life in the capital.
All of the victims were men between the ages of 20 and 50. Although they died violently, all shot with automatic weapons, the men were not slain execution-style — no handcuffs or blindfolds, morgue staff members said. Only a few showed signs of torture.
They were not the only bodies delivered to the morgue Wednesday.
There were victims of drive-by shootings, assassinations and bombings, police said. The corpses included that of a Yarmouk Hospital morgue worker who usually receives the dead. In all, an additional 26 Iraqis were killed around the country, most of them in Baghdad.
Two U.S. troops were killed in separate roadside bombings. One died while investigating an explosion with a combat patrol southwest of the capital, the military said. A second soldier died after an explosion near his vehicle during a road-clearing mission in southern Baghdad. Six soldiers were wounded in the blasts.
Four bombs rocked Baghdad with explosions loud enough to send jittery residents to their windows to see cars speeding away and plumes of black smoke that were visible from miles away.
The first blast came at 7 a.m., when a massive suicide car bomb exploded at an Iraqi police checkpoint near Baghdad University. The explosion killed 11 people, including six Iraqi police officers, and injured at least two dozen, police said.
The area was crowded with students, police said, and buses were filled with Muslim pilgrims on their way to Baghdad International Airport to travel to the Saudi city of Mecca.
Investigators think the bomber was targeting the pilgrims. State-run Al Iraqiya television reported later that buses carrying pilgrims to the airport would be rerouted.
Another suicide car bomb exploded at 9:45 a.m. near the government passport office at the crowded Kasra Market in northeast Baghdad. Security guards stopped the car before it entered the market, and the driver detonated the bomb, killing one person and injuring four, police said.
Two more car bombs exploded later in Camp Sara, a neighborhood in south Baghdad, and in the capital's Bayaa district. No one was killed, although five people were injured, the Interior Ministry said.
Gunmen opened fire at a Baghdad bus terminal, concentrating on buses headed to the mostly Shiite Muslim areas of Sadr City, Talibiya, Husseiniya and Shaab, police said. Three people were killed and at least seven injured, police said.
Gunmen also targeted three teachers.
Palestinian teacher Mahmoud Mohammed Rasheed, brother of Iraqi television star Zuhair Mohammed Rasheed, was killed in the east Baghdad neighborhood of Baladiyat, where he taught middle school, police said.
Investigators said Rasheed might have been targeted because he was a Palestinian, or attackers could have mistaken him for his brother, who stars in a popular sketch comedy.
Gunmen killed Ali Arnoosi, deputy dean of the college of law at Baghdad University, and fellow law professor Mohammed Hamdani, police said. The two were slain on their way home. Their driver and guard also were killed.
In the northern city of Mosul, five people were gunned down in different neighborhoods, police spokesman Brig. Gen. Said Ahmed said.
South of Baghdad, gunmen killed Jamhooryia Aozaiyab, a former member of Saddam Hussein's Baathist Party and a leader in the Baathist Iraqi Women's Union, police said. She was slain near her home in the city of Kut.
Elsewhere in the south, six farmers were kidnapped at a makeshift checkpoint. They were driving two trucks loaded with fruits and vegetables north from the mostly Shiite village of Lijij, about 15 miles south of Baghdad, to the city of Swaira when they were taken, police said. Their trucks were abandoned.
The U.S. military said Wednesday that coalition troops on Dec. 14 had captured an Al Qaeda leader suspected of attacks last year in Baghdad and Mosul that killed hundreds of civilians, including the downing of a coalition helicopter, kidnappings and suicide car bombings. The leader was identified as "the Military Emir of Mosul" and "the Military Emir of Karkh."
Meanwhile, supporters of a leading Shiite cleric said he had not decided to back a U.S.-sponsored coalition of Sunni, Shiite and Kurdish parties bent on opposing extremists. Grand Ayatollah Ali Sistani and his aides were in Mecca and issued no statement backing the coalition.
Two other high-ranking Shiite clerics, Ishaq Fayyad and Bashir Najafi, endorsed the coalition on Radio Sawa, a U.S.-funded Baghdad radio station.
Times staff writers Raheem Salman and Saif Hameed and special correspondents in Baghdad, Hilla and Najaf contributed to this report.