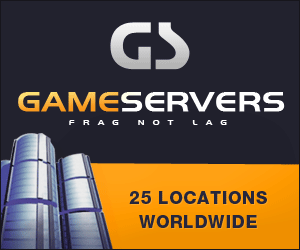 USA Today
March 10, 2008
Pg. 6
By Associated Press
BAGHDAD — A recent rash of deadly bombings does not represent a meaningful change from the decline in overall violence seen in Iraq in recent months, a U.S. military spokesman said Sunday.
U.S. Navy Rear Adm. Gregory Smith said a wave of horrific attacks, including a bombing assault Thursday that killed 68 people in Baghdad, had to be put into context.
You have to "look historically at what has happened over the last year to really put in perspective one week or two weeks' worth of activity inside Baghdad," Smith said.
"I would not look at the last few weeks as an increase or trend" toward rising violence, he said.
Violence around Iraq has dropped by about 60% in the past nine months, the result of an influx of thousands of U.S. troops and a decision by thousands of Sunnis to join forces with the United States.
Another reason for improved security is a cease-fire called by anti-U.S. Shiite cleric Muqtada al-Sadr. On Sunday, the cleric called on his supporters to work on making his lethal and powerful Mahdi Army a charitable organization.
"There is no contradiction for the Mahdi Army to be military and at the same time be educational and humanitarian," al-Sadr said in a leaflet handed out at his offices in the Shiite holy city of Najaf.
The attack on Thursday took place in Baghdad's predominantly Shiite Karradah neighborhood, one of the capital's most vibrant commercial districts and a stronghold for the country's most powerful Shiite political party, the Supreme Islamic Iraqi Council.
Despite that attack on Shiites, Smith noted, al-Sadr and the Mahdi Army continue to abide by their cease-fire, choosing the "path of political and non-violent ways."
Al-Sadr has fallen from view in recent months to immerse himself in religious study.
He has worked to turn the Mahdi Army toward supporting humanitarian work in Shiite-dominated areas such as Baghdad's Sadr City slum — named after the cleric's revered late father.
One model may be Hezbollah, the militant group in Lebanon headed by Shiite cleric Hassan Nasrallah, which mixes militancy and charity.
In February, al-Sadr renewed a six-month cease-fire with a call for his followers to take time to study.
"It is a period for rehabilitation, reformation and rearrangement. So help me with your hard work and piousness," al-Sadr said in the leaflets handed out Sunday.