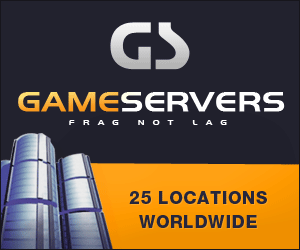 JIM LITKE
AP Sports Columnist
The best Philadelphia sports story these days isn't the one packing them in at the box office.
Jeff Garcia's story has plenty in common with "Rocky Balboa" - underdog gets an unlikely big fight late in his career - but he didn't rely on screenwriters, stunt doubles and Hollywood clout to make it come true. All he needed was a chance.
"It's not about looking too far in the future," Garcia said after orchestrating the Eagles' knockout of the Cowboys, 23-7 on Monday, for his fourth consecutive win. "It's about playing today."
It's no surprise the Eagles and Garcia - two months shy of his 37th birthday and coming off failed stints in Cleveland and Detroit - are trying to stay stuck in the present. Barely a month ago, Philadelphia looked like NFC East roadkill at 5-6.
With a win next week over Atlanta, Philadelphia can clinch its fifth division title in six seasons. All because Garcia is better at coming back than Rocky, too. He'd need all his fingers and most of his toes to count the number of times something good was supposed to happen, only to see just about every opportunity choked off faster than a passing lane.
Garcia was a high school star in Gilroy, Calif., who attracted so little attention from college programs that he wound up playing in his hometown at Gavilan College, where his father, Bob, was athletic director and football coach. He earned honorable mention as a junior college All-American and promotion to San Jose State, where Garcia became the starting quarterback for three years. He left as the school's all-time leader in total offense, but still couldn't convince scouts he had a future in the game.
Undrafted by NFL, Garcia spent the next five seasons in the Canadian Football League, put up eye-popping numbers in the last four, and finally squeezed his way into the big time. He got his break in San Francisco when Steve Young went down with a concussion in 1999, turned in three consecutive Pro Bowl seasons, but was looking for a job after the 2003 season and a fallout with then-teammate Terrell Owens.
During the week leading to Monday's game, Owens, who wore out his welcome in Philadelphia before moving on to Dallas, said, "I don't have anything against the guy." Which was funny, since T.O. ripped Garcia in a book and a handful of interviews, on one occasion even questioning his sexuality.
"It's not about me or Jeff," Owens added, "and I commend him on the job he's doing there."
Right.
Before the game, though, Owens also told ESPN he would like nothing more than to catch a late touchdown pass to ruin Philadelphia's season for the second year in a row. That was a not-so-subtle reference to Owens' running feud with former teammate and Philly quarterback Donovan McNabb, which ultimately wrecked the Eagles' season.
But in a roundabout way, McNabb may have gotten the last laugh. Eagles coach Andy Reid went looking for a backup for McNabb last spring and took a chance by signing Garcia on the rebound from a brief, disastrous stop in Detroit. It's no exaggeration to say Garcia looked washed up in the preseason. However, Reid kept both him and A.J. Feeley as backups, a move that looked plenty smart to everybody but Philly's notoriously tough fans when a season-ending knee injury took McNabb out of the picture in November.
The faithful howled for Feeley, but Reid saw something in Garcia that he liked. The quarterback had mastered the 49ers' version of the West Coast offense and his teacher from those days, Marty Mornhinweg, was now offensive coordinator for the Eagles. All that familiarity did the lot of them very little good in Garcia's first start, a 45-21 loss at Indianapolis. But what Philly fans, his teammates and maybe even the staff had underestimated was their quarterback's ability to take a punch.
There are plenty of ways to quantify Garcia's recuperative powers during the winning streak - he's been the league's highest-rated passer in that stretch, totaling almost 1,100 yards and nine touchdowns - but it's been the leadership that Owens so often mocked that's rallied the Eagles to his side.
"The point in the season when he came in, this team needed a fighter," running back Brian Westbrook said. "When Jeff got in there, he showed he's a fighter."
"Not only is he making big plays and showing leadership on the field," linebacker Jeremiah Trotter said, "he's running around like a crazy man and cheering for the defense. Last week, he even kissed me on the helmet after a play, which I didn't like all that much."
But there's no arguing with results. Reid has throttled back his passing attack and featured more short throws to maximize Garcia's skills. All the inspirational stuff, though, has been a bonus.
"It's real exciting for this team to have come together like they're coming together and just playing all out from top to bottom," Garcia said. "There's not a single guy who's not putting everything out there during the week of preparation and then following through on game day."
Let him have a few more days like Monday down the stretch and somebody had better call rewrite.