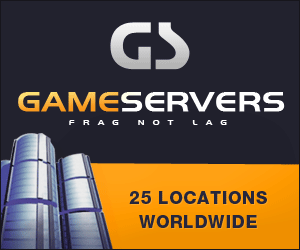 Las Vegas Review-Journal
May 2, 2007
Ceremony at Creech Air Force Base signals step in spy warfare
By Keith Rogers, Review-Journal
INDIAN SPRINGS -- Air Force leaders set a new mark in military history Tuesday by creating the nation's first combat wing for remotely piloted spy planes at their base here, 45 miles northwest of Las Vegas.
In a ceremony attended by hundreds of airmen at Creech Air Force Base, Lt. Gen. Norman R. Seip reactivated the 432nd Wing. The unit has roots dating back to World War II and now consists of six operations squadrons and a maintenance squadron for the Air Force fleet of 60 MQ-1 Predator and six MQ-9 Reaper unmanned aerial vehicles.
The wing is expected to cause a surge in construction projects at the base. A spokesman estimated that the wing's personnel numbers will grow from 1,900 to 4,000 within five years.
Seip, commander of the 12th Air Force, put Col. Christopher R. Chambliss in charge of the 432nd Wing. Prior to Tuesday, most operations for the Predator and its big brother, the Reaper, which arrived at Creech in November, fell under the 57th Wing at Nellis Air Force Base where fighter pilots train.
"The significance is it really shows the Air Force's dedication to the unmanned aerial system mission," Seip said after the ceremony while standing next to a Reaper, an attack plane that can fly faster and higher than a Predator and drop laser-guided bombs as well as fire missiles.
Predators have been in high demand by battlefield commanders in Iraq and Afghanistan in assisting soldiers, Marines and special forces troops to hunt down and kill militants. They can be controlled remotely from ground stations thousands of miles away from where they are launched.
More than 600 hours of observation time from Predators' near-real-time video and infrared cameras played a key role in hunting down terrorist leader Abu Musab al-Zarqawi in an Air Force bomb attack on a house in Baquba, Iraq, on June 7, said Brig. Gen. William J. Rew, commander of the 57th Wing.
In addition to the prospect of more unmanned aerial vehicle (UAV) squadrons in Nevada at Creech, the new wing will train and operate Air National Guard and Air Reserve UAV units in other states including California, Arizona, North Dakota, Texas and New York.
"This will be the centerpiece. This will be the focus," Seip said about the wing at Creech.
"Day in and day out, 90 percent of the time when those folks are employing the Predator and the Reaper for the near future it will be in support of a combatant commander somewhere around the world because there is not enough of these and everybody wants to have that," Seip said.
"Everybody wants it in their area of responsibility and there'll never be enough," he said.
Chambliss predicted the wing will boost the local economy, particularly with construction projects at Creech.
"Right now we have roughly $80 million to $90 million worth of construction going on at Creech," he said. "And that amount of money is not going to diminish per year as we continue to add more aircraft and more people out here."
Befitting the mission of Predators and Reapers, the 432nd Wing's patch features an "all knowing, all seeing owl with lightning bolts able to strike," Chambliss said.
The 432nd Observation Group was created in 1943 in Europe to train air crews and ground observers in finding targets in forward locations. From 1954 to 1958 the group trained in reconnaissance and was designated a wing in 1958.
The wing performed combat reconnaissance during the Vietnam War from 1966 to 1973 and supported the evacuation of U.S. and allied troops from the war zone in 1975.
The wing was activated at Misawa Air Base, Japan until it was deactivated in 1994.