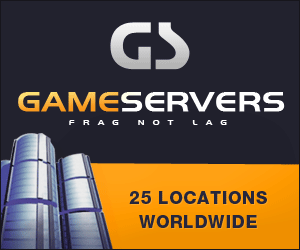 JOSH DUBOW
Associated Press
ALAMEDA, Calif. -
Warren Sapp has no plans to walk into Al Davis' office at the end of the season and lobby for Art Shell to get another year as head coach. Shell's job security is in question in his first season back with the Raiders (2-13). Oakland has lost eight straight games and is one loss away from setting a franchise record for defeats in a season.
Sapp said Davis did not seek his input when he fired Norv Turner after last season and doesn't expect that to change when the owner makes his decision on Shell's fate after this season.
"How do you go talk to Al about running his organization that he's been running since before you were born?" Sapp said Wednesday. "How do you do that? How do you start that conversation?"
Sapp is not alone among the players in letting Davis make his decision without their input. Quarterback Aaron Brooks talked about the "great respect" he has for Shell and said the struggling offense only needs a few tweaks and better production from the players to be successful.
But he said the decision on the future of the coaching staff is Davis' alone to make.
"I'm not about running upstairs telling the man how to do his job or how to run his team," Brooks said. "I definitely will let coach Shell know after this is over that I stand by him and I appreciate him for being a man about everything he's portrayed to us. Every meeting, he talks confident about it, he told us never to put our head down and to walk like a man, be proud of it. That's what you need from a coach. That's why I respect him for those things."
Running back LaMont Jordan did not give a ringing endorsement to his head coach, instead singling out offensive coordinator John Shoop, running backs coach Skip Peete and wide receivers coach Fred Biletnikoff for praise. Jordan talked about needing more communication between players and coaches, but said all the players can do is play.
The Raiders have had four coaches the last six seasons, going from Jon Gruden to Bill Callahan to Turner and then to Shell. They haven't had a winning record since Callahan took the team to the Super Bowl following his first season in 2002, posting a 15-48 record the last four seasons.
The losing has led Sapp to question whether he wants to return for a fourth season in Oakland. He said he plans to talk to team executives after the season to find out what direction the franchise is going.
"If we're not on the same page, then something definitely has to be done," Sapp said. "That's anybody in any situation, where you feel like you can aid a person in going somewhere and they want to go a different direction, it's just crazy for you to go that direction. I'm too old and too stubborn and too stupid to do that."
Sapp said he has no interest in being part of an overhaul, adding he believed the pieces are in place on defense and special teams for this to be a winning club.
"I'm not a rebuilding guy. I don't have that many years left in me. And I don't think that's what this organization is even looking at, talking about rebuilding with the pieces we have around here," he said. "There's just a couple little tweaks here and there, let's go play 16 games and let's see where we end up at the end of it."
Sapp's frustration with the offense finally boiled over after last Saturday's 20-9 loss to Kansas City when the offense failed to run time off the clock late in the first half and ended up turning over the ball.
Sapp paced the sideline screaming before kicking his poncho in the air after Andrew Walter's fumble. He threw his helmet down when he came back to the sideline following Larry Johnson's touchdown run, then stormed off to the locker room at halftime.
Sapp refused to discuss his frustration after the game, but was willing to talk about it after returning from three days off for the holiday.
Sapp described the end-of-half sequence as "something you don't want to watch. Something you just don't want to see on the TV. Something you don't even want to talk about."
What irked Sapp so much is that he felt these clock-management issues were the same type of mistakes the team had been making all year.
"We were doing the same thing over and over again, expecting a different outcome," Sapp said. "It was something I just couldn't stop at that point."