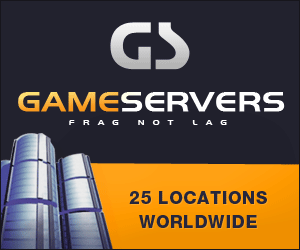 Associated Press
LOS ANGELES -
Los Angeles Lakers forward Vladimir Radmanovic admitted Friday that he lied to the team about how he injured his shoulder during last week's All-Star break, and that it was a snowboarding accident that caused the injury.
"I lied about what happened, but I just couldn't keep it to myself," Radmanovic told reporters at his locker before Friday night's game against Boston. "I did a silly thing by snowboarding - and then I panicked about what was going to happen.
"I felt really bad about it. I let my teammates down and the whole organization down by not letting them know what really happened. So yesterday I decided to step forward and bring out the truth, no matter what the consequences, and I'm glad I did it. I don't want to be a liar. It's not something that I am. It's embarrassing. I hope people will have some understanding and some forgiveness for it."
Radmanovic apologized to coach Phil Jackson and general manager Mitch Kupchak on Thursday for covering up what happened last Saturday in Park City, Utah. Initially, he told the Lakers he fell on a patch of ice while walking and separated his right shoulder. He is expected to be out two months.
"Unfortunately, before I stepped on that board, I wasn't really thinking about the things that could happen and that it could become something that could finish my career," said the 26-year-old forward, who was snowboarding for the first time and fell while coming down a slope. "I mean, things happen, but you don't think they're going to happen to you."
According to Radmanovic and Jackson, no decision had yet been made about possible disciplinary action. But the 26-year-old forward's actions on the slopes were definitely a violation of the language in his five-year, $30.2 million contract.
"It does list behavior that's in the standard NBA player's contract - motorcycles, skydiving and various other `risk' behavior," Jackson said. "Snowboarding is not mentioned, per se, but I think it's an activity that's probably there."
Kupchak said, "We'll discuss it internally in the next couple of days. If it's something that needs to be shared (publicly), we'll share it. If not, we'll keep it internally."
Jackson has experienced this kind of episode before with one of his players. He was coaching the Chicago Bulls to one of their six championships with him when center Luc Longley sustained the same injury while body surfing before a game in Los Angeles.
Longley was sidelined for more than a month. What he did, however, was within the guidelines of his contract. What Radmanovic did wasn't. So Jackson was glad that Radmanovic decided to come clean about the mishap.
"It was purely voluntary. He called me aside, then went upstairs and saw Mitch to try and right the wrong," Jackson said. "He took a risk, and it was behavior that ended up costing him (playing time) and costing us. And he knew that. Now we can have a relationship that feels comfortable. The last couple of days were not totally comfortable."
Radmanovic has been a disappointment in the first season of his new contract. He was slowed by a hand injury early in the season and is averaging 6.9 points and 3.4 rebounds. The Lakers are already without center Kwame Brown and forward Luke Walton, who are sidelined because of sprained ankles