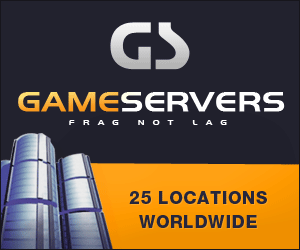 San Diego Union-Tribune
April 27, 2008
12 Iraqis wounded in sprawling slum

By Selcan Hacaoglu, Associated Press
BAGHDAD – The U.S. military reported a relative lull in fighting yesterday, a day after radical Shiite cleric Muqtada al-Sadr said his threat of an "open war" applied only to American-led foreign troops.
Still, at least 12 Iraqis were wounded yesterday in sporadic clashes in the sprawling slum district of Sadr City, a stronghold of al-Sadr's Mahdi army militia in Baghdad, officials said. No U.S. or Iraqi troop casualties were reported.
The injured in Sadr City included a boy wounded by a stray bullet that pierced his school bag, health officials said. Elsewhere in Baghdad, two separate bombings killed three people and injured 19, including 10 police officers, officials said.
The lull in fighting came after al-Sadr called Friday for an end to Iraqi bloodshed and said his threat of an "open war" applied only to U.S.-led foreign troops, stepping back from a full-blown confrontation with the government over a crackdown against his followers.
Al-Sadr's appeal won support of some residents of Sadr City who also have been facing shortages of food and supplies.
"He wants this city to be stable taking into consideration that the people are suffering from the deteriorating situation and from escalating prices," said Naji Mohammed, 42, a father of three.
"In general, people in Sadr City are very happy about this decision. I think Mahdi army elements are also happy about it, but till now the situation has not changed yet in Sadr City."
Other residents were worried about factions within the Mahdi army who may not be willing to observe the cease-fire. U.S. authorities claim "special forces" trained by Iran are operating within the ranks of the Mahdi army.
"I am afraid that some ill-intentioned groups of Mahdi army who are disloyal to (al-Sadr) will not respect this decision," said Ayad Muhsen, 21, a college student.
Al-Sadr's militia has clashed daily with U.S.-backed Iraqi security forces since Prime Minister Nouri al-Maliki launched a crackdown against militias a month ago. Last week, al-Sadr issued a "final warning" to the Shiite-led government to halt its offensive or face an "open war until liberation."
On Friday, al-Maliki set conditions for calling off the crackdown against the Mahdi army and other militias, including the unconditional handover of weapons.
During the past month, the Mahdi army has regularly lobbed rockets and mortar shells at the fortified Green Zone that houses foreign embassies and the Iraqi government. The U.S.-led forces said they have largely pushed the militias out of effective range of the area.
"I'm seeing that basically since we took over south Sadr City the rocket and mortar attacks have become a lot less effective," said Lt. Col. Steve Stover, military spokesman for U.S. forces in Baghdad.
There were no major engagements that required the intervention of U.S. helicopter gunships, Stover said.
"We had no airstrikes last night," he said. "There were no major engagements last night. it was fairly quiet."