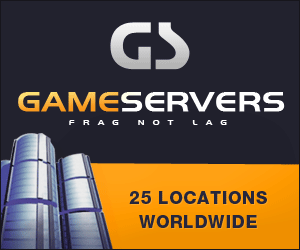 USA Today
January 10, 2007
President plans to boost troop numbers; neither party united on a position

By Tom Vanden Brook and Jim Michaels, USA Today
WASHINGTON — In a pivotal moment of his six years in the White House, President Bush goes before the nation tonight to announce a strategy to salvage the most controversial decision of his presidency: the 2003 invasion of Iraq.
As Bush made last-minute preparations Tuesday for the 9 p.m. ET address, opposition to emerging details about his intention to increase the number of U.S. troops in Iraq appeared to grow.
"The escalation, whether it is called a 'surge' or any other name, is still an escalation," said Sen. Edward Kennedy, D-Mass. He said Tuesday that he would introduce legislation to bar Bush from using any money to increase troop levels in Iraq without congressional approval.
In a briefing with congressional leaders Monday, Bush said up to 20,000 extra troops would be sent to Baghdad and to Anbar province in the west, a base of the mostly Sunni insurgency, Sen. Kay Bailey Hutchison, R-Texas, and others said. The reinforcements could double the number of U.S. forces in the capital.
Bush is also considering turning over responsibility for security in all provinces to Iraqis by November, three administration officials briefed on the proposal said Tuesday. They asked not to be identified because the details of the plan were not officially disclosed. A Government Accountability Office report released Tuesday said the Iraqis' inability to provide security throughout the country was the reason U.S. troops had not been able to leave Iraq as quickly as planned.
A first wave of additional U.S. troops will go into Iraq before the end of January, the Associated Press reported, citing a senior Defense official who requested anonymity because the plan had not been announced. Moving first into Iraq would be the 2nd Brigade, 82nd Airborne Division, which is now in Kuwait, the AP said.
Congressional Democrats, and a number of Republicans, questioned whether such an effort to secure Baghdad and thereby secure Iraq can have an impact amid mounting sectarian violence without a significant increase in U.S. deaths, which already top 3,000.
Neither party is united on how to proceed. House Speaker Nancy Pelosi, D-Calif., told National Public Radio that Democrats will fund the needs of troops "who are in Iraq now." She said that if Bush wants to make a case for more troops, he should know that Democrats "will listen to your argument for its justification, but you must … justify."
Sen. David Vitter, a conservative Republican from Louisiana, emerged from a meeting with Bush on Monday with questions rather than praise.
"What specific goals will be used to monitor success or failure?" Vitter asked in a statement. "How does an increase of 20,000 troops change the situation on the ground? How long is the planned increase supposed to last?"
Other Republicans expressing reservations about boosting troop levels included Sens. Gordon Smith of Oregon and Olympia Snowe of Maine.
Top priority: Security
Advocates of an increase in U.S. troop numbers in Iraq say it is necessary to address the chaotic nation's single most pressing problem: a lack of basic security.
"The security situation in Iraq — especially in Baghdad — now is bad, and it is deteriorating," says military historian Fred Kagan, who, along with retired Army general Jack Keane, has been advocating a strategy similar to what Bush will announce. "It is eroding the will of the American people to continue to fight. It is polarizing Iraqi politics to the point where it may become impossible to imagine bringing Iraq back together in an acceptable way at an acceptable cost if we do not get this under control quickly."
White House press secretary Tony Snow acknowledged concerns from both parties. "Americans are concerned about making sure that we succeed in Iraq, as are members of Congress," Snow said. "We'll just have to see how it plays out."
The leading proponent in Congress of adding troops sees the stakes of tonight's speech clearly. A buildup is "as near to the last chance as anything I can think of," says Arizona Republican Sen. John McCain, a potential 2008 presidential candidate.
The plan
After weeks of consultations following the Democratic takeover of Congress in the November elections and significant changes in the leadership team running the war, Bush has settled on a course of action: sending more troops to try to change the tide of the war.
Many of the added troops would be concentrated in Baghdad, where they would try to reduce violence and stabilize the capital.
Once in Baghdad and other cities, according to the military's new counterinsurgency manual, troops would spread out into various neighborhoods and get to know "the political and societal structures" in each area.
The theory is that such an injection of forces will give Iraq's fledgling government the breathing room to establish legitimacy and spread security to other parts of the country.
Snowe, the Maine Republican, said she told Bush on Monday that she fears the plan will not address the "root causes" of violence in Iraq, and that she wants a better performance by the Iraqi government. "I happen to think the real difference will come from Iraq and the (Iraqi) government itself," Snowe said.
Rep. Ray LaHood, R-Ill., who attended a meeting with Bush on Tuesday, said the new plan will call for the Iraqi government to improve its performance, and help finance new jobs and reconstruction programs with oil revenue.
"The Iraq government has to be committed to getting its act together, " LaHood said.
Troop increases would come in phases during the next several months, according to two administration officials who asked not to be named because they were not authorized to discuss the plan publicly. The plan also calls for up to $1 billion in economic assistance for job creation and redevelopment projects, the officials said.
The White House has not released details of the plan. It's unclear when the additional troops would go to Iraq and how long they would stay.
A detailed plan for increasing troops is being offered by Keane, the retired general, and Kagan, of the American Enterprise Institute, a conservative Washington think tank that wields influence inside the White House. Institute scholars have briefed Bush on the plan. What has been disclosed so far about Bush's plan parallels the thinking in the Kagan-Keane plan.
Key elements
The Kagan-Keane plan relies chiefly on extending the tours of troops already in Iraq and speeding up the deployment of those preparing to go over. The report calls the boost in U.S. troops a "surge," a term that has become shorthand to describe the option to quickly increase the number of U.S. forces.
Key elements of the Kagan-Keane plan include:
*Accelerating the deployment of four Army and Marine brigade or regimental combat teams from later in the year to February and March. Each team has 3,500 to 5,000 troops.
*Lengthening deployment periods from 12 months to 15 months for Army units and from seven months to 12 months for Marine units.
*Shortening the amount of time that units rotated home from Iraq have for rest before they return. They normally get at least a year before they return.
There are about 140,000 U.S. troops in Iraq now.
Bush's goal may prove elusive. An effort last summer by U.S. and Iraqi forces to subdue Baghdad foundered. Some of the promised Iraqi troops never materialized. Iraqi Prime Minister Nouri al-Maliki's Shiite-dominated government kept coalition forces from going into Shiite neighborhoods to root out militias.
And there weren't enough U.S. or competent Iraqi forces to hold and police areas once insurgents were swept out. The U.S. military command increased the number of U.S. troops in Baghdad last summer to 15,000 from 7,500 before the offensive. An additional 45,000 Iraqi police and soldiers were in the capital, but not all the troops the Iraqi government promised showed up.
"We were able to clear areas," Army Lt. Gen. Raymond Odierno, the new No. 2 U.S. commander in Iraq, says of last year's Baghdad offensive. "We were not able to hold the areas."
Some military experts say this offensive won't work any better than the previous one unless the Iraqi government is on board and has reached political agreements with its main Sunni opponents.
"If this is to work, you have to get through the next year," says Anthony Cordesman, an Iraq expert at the Center for Strategic and International Studies. "To do that, you have to have a political plan. You have to have an economic plan."
Other critics say counterinsurgency warfare is a labor-intensive effort that takes years of commitment. They contend a temporary increase of 20,000 or even 30,000 troops will not be enough.
In all, the Army has about 500,000 troops; the Marines, about 180,000. Because of commitments elsewhere in the world and training requirements, only a portion of the combat forces are available for deployment to Iraq.
T.X. Hammes, a retired Marine colonel who has written a book on insurgencies, calls the proposal a "dribble" rather than a surge. Hammes argues for a larger commitment of forces over a longer period. "If it's only 20,000 or 30,000 … it won't work," he says. "If we're serious about winning, we've got to talk 300,000 (total) armed coalition forces over a minimum of four years. Otherwise, don't commit more troops."
More troops fighting in Baghdad will likely mean more U.S. deaths as well.
"This proposal is mathematically certain to produce greater casualties," says retired major general Paul Eaton, who trained Iraqi forces in Iraq. "Putting soldiers in direct grinding, attrition warfare will cause more casualties." Eaton supports adding more troops only if they're specifically assigned to embed with Iraqi units and train them