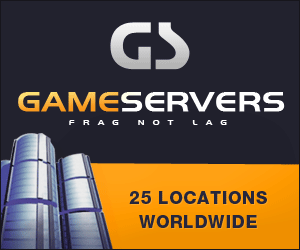 One of our southern ski towns has made a list so I figured I would post the video for flying enthusiasts.
[ame]http://www.youtube.com/watch?v=7mxmFCw-Dig[/ame]
Queenstown Airport has topped a list of the world's most stunning airport approaches.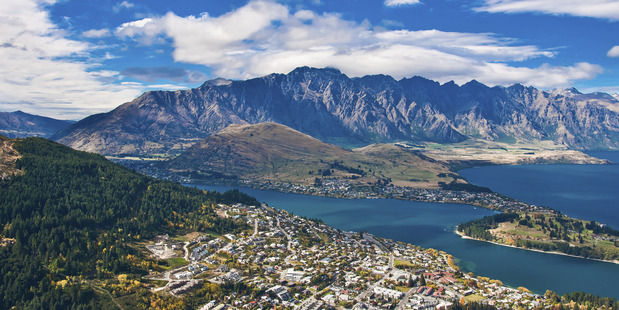 Downtown Queenstown, with the Remarkables range in the background. Photo / Thinkstock
Queenstown Airport has topped a list of the world's most stunning airport approaches.
Nestled between "magical landscapes of mountains, lakes and wild rivers" the airport has come out on the top spot of a poll by private charter flight company PrivateFly.
Queenstown Airport came first in the Top 10 Most Stunning Airport Approaches, out of a total of 147 airports around the world that received nominations this year, the company said, beating Las Vegas and Nice Cote D'Azur to the number one spot.
One voter said: "I've flown to many beautiful locations worldwide but NOTHING even comes close to comparing with the thrill and beauty that stuns you as you come in to land at Queenstown.
"The approach to Queenstown has everything. Looking over the endless Southern Alps, and the pristine turquoise rivers and lakes is just magical."
Another flyer who voted in the poll said: "Breathtaking approach with mountains and lakes surrounding you. It feels as if you're being transported straight to Middle Earth - because you are!"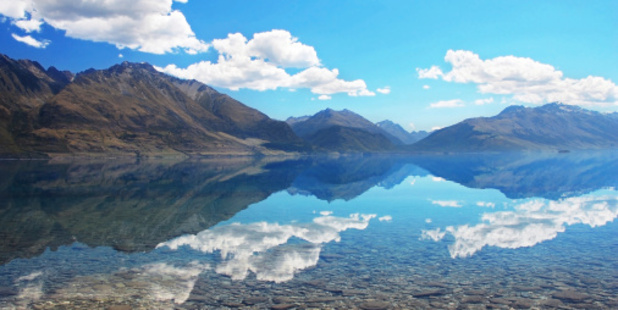 Lake Wakatipu. Photo / Thinkstock A third testimonial published on the website, said: "I had no words, just tears of awe and beauty when I landed here! It's completely enveloped by mother nature."
Meanwhile, judge Bill Prince described it as a "world class approach to a world class destination".
"The snatched panoramas as you descend into this hitherto barren-looking landscape makes you realise that pilots do get the best views."
Providing more information on Queenstown Airport - including a video of the approach - the company described the airport as being "deep in the heart of New Zealand's magical landscapes of mountains, lakes and wild rivers".
"Adjacent to the resort town of Queenstown; the airport really comes to life in the winter when the mountains around the airfield turn into some of the world's finest skiing slopes."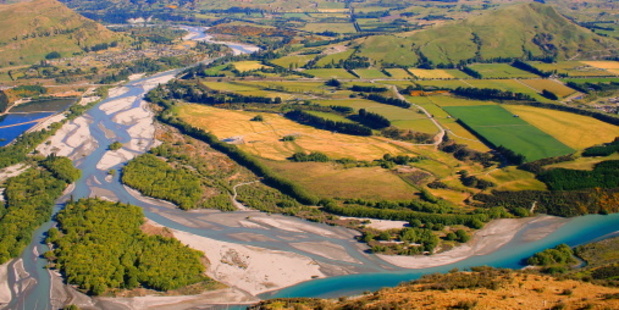 An Otago valley landscape near Queenstown, New Zealand. Photo / Thinkstock The poll was conducted in March and April this year and received more than 3000 individual votes, the company was reported as saying.
"Our poll has become an annual checklist for the well-travelled, and offers a fascinating mix of global descents," Adam Twidell, chief executive of PrivateFly, told
CNN
.
"From iconic city views such as Las Vegas and London City, to tiny remote airstrips such as Saba in the Caribbean (the world's shortest commercial runway), and the unique beach landing at Barra in the Outer Hebrides."
Previous winners of the annual poll include Nice Cote D'Azur Airport (2014), St Maarten Princess Juliana International Airport in the Caribbean (2013), and Barra Airport in the remote Outer Hebrides (2012).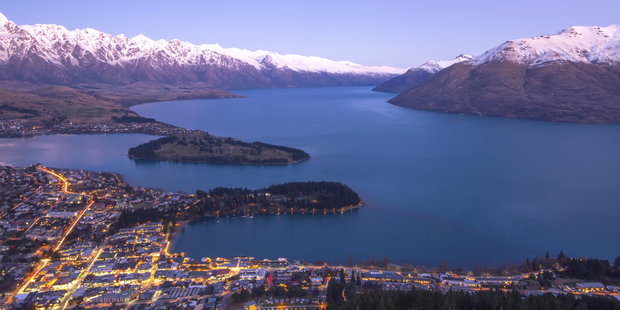 Queenstown at twilight. Photo / Thinkstock
http://www.nzherald.co.nz/travel/new...ectid=11450453