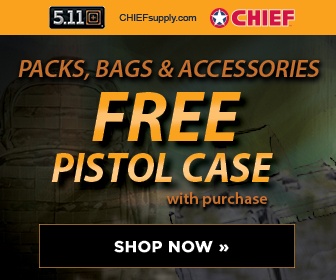 Washington Times
November 12, 2006
Pg. 6
Resumption of six-party talks eyed

By Gleb Bryanski, Reuters News Agency
MOSCOW — Russia and Iran will try to jump-start stalled six-party talks on Tehran's suspected nuclear weapons program, Russia's Foreign Minister Sergei Lavrovsaid yesterday after President Vladimir Putin met Iran's nuclear envoy.
Russia had hoped Tehran's chief nuclear negotiator Ali Larijani's visit would lead to a resolution of the nuclear crisis, but it appeared Moscow had failed to persuade Tehran to change its stance on halting nuclear enrichment.
"There is an agreement that our contacts will be continued and, of course, we will work on achieving our common goal — resumption of six-party talks," Mr. Lavrov was quoted as saying by Russian news agencies.
The six powers — the United States, Britain, China, France, Russia and Germany — made a proposal in June for economic, technological and political cooperation if Iran halted work the West suspects is designed to produce atomic weapons. Tehran insists its program is for civilian power needs.
They gave an Aug. 31 deadline to halt uranium enrichment. Iran did not comply and since then the West has been working on imposing sanctions.
"Within days we will resume contacts with the participants of the sextet who offered some ideas to Iran as a basis for negotiations," Mr. Lavrov said.
"Iran has responded to these proposals and we think that with some good will . . . there is a possibility to find mutually acceptable grounds for the talks' resumption," he added.
Earlier Mr. Larijani met Mr. Lavrov and National Security Council head Igor Ivanov, with whom he spent five hours in discussion.
Russia's U.N. ambassador, Vitaly Churkin, said Thursday Moscow might be able to break the deadlock. But analysts doubted whether the talks had brought the compromise needed.
Vladimir Sotnikov, research associate at Oriental Studies Institute in Moscow, said, "There seems to be no breakthrough in Lavrov's carefully phrased remarks. It was just another clarification of each other's positions."
Pushed by the Bush administration, the U.N. Security Council is trying to reach an agreement on penalties against Iran after it failed to halt uranium enrichment. The European draft resolution demands nations prevent the sale and supply of equipment, technology and financing contributing to Iran's nuclear and missiles programs.
It also calls for a freeze of funds and assets overseas of entities and people involved in Iran's suspect missile programs.
Russia, one of Iran's main trading partners, wants parts of the European draft sanctions text deleted, while the United States wants stronger language inserted. Negotiations are likely to continue for some time.
"I do not think the diplomatic deadlock over these negotiations will soon be broken," Mr. Sotnikov said.
A defiant Iranian President Mahmoud Ahmadinejad said Friday Iran's enemies could not do anything to stop its nuclear activities.