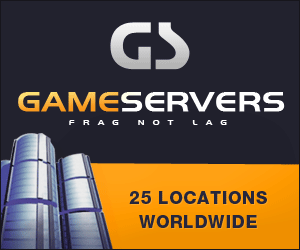 Honolulu Advertiser
March 24, 2008 By William Cole, Advertiser Columnist
As the Marine Corps Base Hawai'i public affairs officer at Kane'ohe Bay, Maj. Chris Perrine has fielded thousands of e-mails and phone calls, domestic and international, about an Internet video that appears to show a smiling Marine hurling a puppy into a ravine in Iraq.
The Marine Corps base said it learned of the video March 3 and immediately began an investigation to confirm its authenticity and identify the people responsible.
"The investigation will be thorough and will examine each person involved," the base said on its Web site last week. "Upon completion of the investigation, each Marine's commander will take appropriate action based on the facts established in the completed investigation."
Questions about the case continue to come into The Advertiser, but the base said there are no charges filed at this time.
"They are talking to a lot of people, not all of whom are here," Perrine said.
The video was viewed more than 100,000 times on YouTube.com, and spread quickly across the Internet.
The callousness of a Marine holding what appeared to be a docile puppy by the scruff of the neck and then throwing it overhand into a ravine — with accompanying yelps as it tumbled through the air — outraged sensibilities to a degree that few other actions have.
The incident — and its aftermath — prompted Perrine, the public affairs officer, to pen a cautionary piece in the base newspaper titled "Lessons From an Internet Video," with recommendations that now should be fairly self-evident to any Marine with a cell phone camera and Internet access.
"There isn't much I can say about an ongoing investigation," Perrine said in the article, "but in the early stages of this incident several lessons stick out."
One is that once information is posted to a Web site, control over that information is relinquished. Perrine also notes that a lot of information on the Internet simply isn't true.
"I can't tell you how much hate mail I've received regarding a certain Marine who's been named as being in the puppy video," Perrine said. "He may ultimately be proven guilty, but we need to follow the proper process before we hang him — or the messenger."
Perrine said Marines should be thankful for the U.S. Constitution which they defend.
Some have mistaken Perrine, as the public face for the puppy incident, as the Marine in the video.
"I've received numerous messages calling for my painful and immediate death," Perrine said. "One compassionate animal lover said she wants to throw me from a helicopter and listen to me scream as I fall into the Grand Canyon. I thank God for the due process the Constitution gives us, and I want to preserve that right for every American."
One Marine in the video says what sounds like, "That was mean, Motari," to the puppy tosser, who shrugs and smiles.
The Kane'ohe Bay base previously said a Lance Cpl. David Motari is with the 1st Battalion, 3rd Marine Regiment, but officials have said they couldn't confirm Motari was in the video.
"He's here," Perrine said previously. "I don't know what he's doing on an hourly basis, but he is here."
Motari returned to Hawai'i in October from Haqlaniyah, Iraq, after a seven-month deployment, Perrine said. The 1,000 Marines with the 1st Battalion were stationed in the "Triad" area of Haditha, Haqlaniyah and Barwana northwest of Baghdad.
Most of Motari's unit recently went to the Big Island for training as the 1st Battalion, 3rd Marines prepare to return to Iraq in a few months. Motari remained back on O'ahu.
Motari himself remains something of a mystery.
His family in Monroe, Wash., disconnected their phones after his identity spread across the Internet.
Few have publicly commented about him.
A longtime neighbor said Motari grew up in a religious family of 10 children in a blue-class neighborhood bordering a creek.
Questions remain as to whether the video was faked somehow, or the puppy was alive or dead, but whether real or not, the video damaged the Marine Corps image.
"It goes without saying that all Marines should conduct themselves with honor, courage and commitment," Perrine said in his piece. "We all know through Abu Ghraib and other incidents that the 'strategic corporal' at the fire team level can have an impact on national prestige and policy."