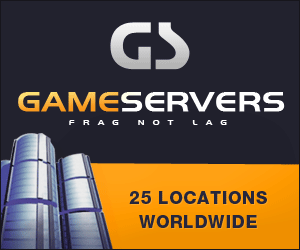 PAT GRAHAM
Associated Press
GREELEY, Colo. -
A judge ordered a former Northern Colorado backup punter accused of stabbing the starter to stand trial on attempted first-degree murder charges.
Mitch Cozad of Wheatland, Wyo. is accused of stabbing Rafael Mendoza, who suffered a 3- to 5-inch deep knife wound in his kicking leg when he was ambushed Sept. 11 in a dimly lit parking lot at his apartment complex.
During Friday's hearing before Weld County District Judge Marcelo Kopcow, Kevin Aussprung, who lived in the same dorm as Cozad, testified Cozad offered to pay him to do him a favor: take care of the car while he took care of "some business" at an apartment complex. The favor also required Aussprung to wear a black hooded sweat shirt, black sweat pants and black shoes, provided by Cozad, according to unsealed court documents.
"I never saw any money," said Aussprung, who, according to court documents, was promised $100 for the favor. "I didn't want any."
Aussprung testified he kept asking what was going to happen but reached a point where "I didn't want to know."
Two days before the Sept. 11 attack, Aussprung told detectives, according to an arrest affidavit, that he and Cozad drove through a parking lot of an apartment complex. Cozad told Aussprung that was the location where "another punter" lived and was where he was going to do "his business."
On Sept. 11, about 15 to 20 minutes after arriving at that same complex's dimly lit parking lot, Aussprung testified Cozad came running back to the car and said they had to get out of there. Aussprung told detectives, according to court documents, that Cozad placed what Aussprung thought to be a knife inside a plastic bag which Cozad kept near him as the two drove away.
Cozad, wearing a white shirt, blue tie and dark suit, remained expressionless throughout Aussprung's testimony Friday.
When asked by Michele Meyer, chief deputy district attorney, if he saw what happened to the bag, Aussprung said no.
According to an arrest affidavit, Aussprung told detectives Cozad wanted to play in a game against Portland State, two days before the attack, and that he was upset at Mendoza for "(messing) up his kicking numbers."
After the hearing, Cozad attorney Joseph Gavaldon tried shifting blame to Aussprung.
"I think more questions were raised than answers as a result of his limited testimony," Gavaldon said. "I don't think it's difficult to understand that he fits the description of the assailant."
No charges have been filed against Aussprung, who declined to comment beyond his testimony.
Police and prosecutors did not immediately return messages seeking comment.
New details of the attack, including the identification of Aussprung as the person who waited in a nearby vehicle, came to light Friday when Kopcow lifted his gag order.
Evans police investigator George Roosevelt testified that Mendoza told detectives his attacker twice tried stabbing him in the chest, including once when he was lying on his back.
Mendoza told police, Roosevelt said, that the attacker stabbed him in his leg with an underhand motion after a blow to the back of his head knocked him to the asphalt, forcing him to push the assailant away by sticking both feet into the man's abdomen.
Cozad, free on $500,000 bail, faces charges of attempted first-degree murder and second-degree assault in the attack. If convicted, he could face up to 48 years in prison. Cozad already has been kicked off the football team and suspended from the university.
Gavaldon filed a motion in November to keep the preliminary hearing closed to the public, but Kopcow ruled that Cozad did not show any evidence that his right to a fair trial was endangered.
Cozad's mother attended Friday's hearing but was asked to leave by the judge, because she's a potential witness.
A trial date had not been set. A hearing to discuss evidence was scheduled for Feb. 6.
In an October interview, Mendoza said he's still constantly glancing over his shoulder.
Even so, he said he already had forgiven the person responsible.
"You can't hate in your heart," Mendoza said. "He did what he did. He did whatever to his own life, and to mine, but he's going to pay for it. All I can really do is forgive him and move on."