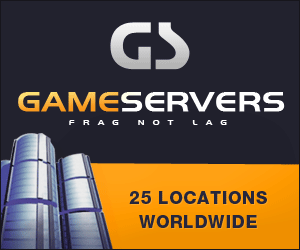 Baltimore Sun
April 1, 2007
Midshipmen design engines that run on diesel, cooking oil

By Bradley Olson, Sun reporter
If you think your thesis in college was grueling, try this out: Take a go-kart and modify its engine so it can run on both diesel fuel and used cooking oil, the kind with chunks of fried stuff in it.
But that's not all. For a handful of Naval Academy seniors trying to complete their "capstone" mechanical engineering project, the challenge requires them to build an engine that can power the go-cart on diesel fuel from their engineering building to the dining hall. Once there, they have to get cooking oil used that day to make food for 4,300 midshipmen, put the oil - forgotten chicken nuggets and all - into a fuel tank, and drive away.
While about 60 midshipmen last semester modified used cooking oil in a chemistry lab, turning it into a biodiesel compound that could work in any diesel engine, this group of midshipmen worked to make an engine that can take the grease and make it into a usable fuel, no lab required.
"This is something real," said Maggie Hollyfield, 22, a platoon commander from DeSoto, Texas. "Unlike all the little labs and stuff we did beforehand, we're actually getting to apply something we've learned in the classroom. I've learned a lot."
The project is one of many hands-on activities midshipmen undertake, such as building satellites that launch with NASA shuttles, designing erosion control systems on the Chesapeake Bay and making flying robots or super-fast go-karts that enter competitions around the country.
Their efforts, not unlike capstone projects that students complete at other major engineering universities, form a critical part of their four-year education, and one that has important real-world applications, since the Navy is the largest diesel fuel user in the world.
This week, students gushed about the possibility, knowing that if the engines of deployed ships could work on cooking oil, the Navy could save billions. Because so much vegetable oil is sent overseas for sailors' food, it would need to buy less petroleum diesel and avoid the high costs of disposing of used oil, without harming the environment.
Although it isn't widely known, the Navy is among the world's foremost proponents of biodiesel. In early 2005, the service began to require use of the fuel where it's widely available in some vehicles, and several bases have made waves by building mini-refineries for recycling cooking oil into biodiesel.
But Patrick Caton, professor of mechanical engineering at the Naval Academy, thought it might be just as easy to make engines that could filter and refine the oil as it would to transform it in a lab.
So this semester, 10 midshipmen working on two teams began rehabbing the engines of two diesel-powered all-terrain vehicles, or go-karts.
John Gilligan, 22, of Dallas, Pa., said his team followed the "KISS" rule - "keep it simple, stupid" - in designing its engine. The Mids employed a series of filters to siphon out the excess gunk in the oil, then redesigned the exhaust system so the hot air can be used to heat the cooking oil.
In general, vegetable oil is too viscous to work for prolonged periods in diesel engines, which is why biodiesel is so often created in a lab or home processing kits. But when it's heated up, it develops a thinner texture and becomes almost as good as refined petroleum diesel.
So the midshipmen found a way to use exhaust fumes to heat it and monitor the temperature with a digital thermometer on the go-kart's dashboard. Once it's hot enough, they switch the engine to work on the new biodiesel.
On Tuesday Gilligan's team was putting the finishing touches on the first prototype of their engine.
"It has to be ready to run by Friday, so we can rip it apart and redo it," he said. "But it's been great to make this. Everything seems theoretical until you can actually put it together. This is what we've been learning how to do for a long time."