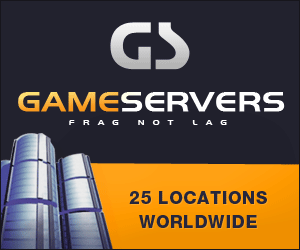 Honolulu Star-Bulletin
March 22, 2009
Mosque repairs and increasing oil exports are cited as positives

By Gregg K. Kakesako
Iraq's largest operating oil refinery producing more than 290,000 barrels of oil daily is a sign of progress, says the leader of a 25th Infantry Division brigade.
"The exports are way up," said Col. Walter Piatt, who commands the 3rd Brigade Combat Team. "It's making money. It's producing products for the province but also for the rest of Iraq."
According to a Pentagon transcript, Piatt said corruption has been stopped at Iraq's largest oil producer.
In the past, "much money was being peeled or siphoned off to feed corruption or even, in fact, perhaps even the enemy itself," Piatt added.
However, Piatt said the situation has changed because of a new security plan developed by the head of the refinery.
Piatt said he is basing his comments on what he saw from 2006 to 2007 during the 3rd Brigade's first deployment to northern Iraq.
As for al-Askari, or the Golden Mosque, one of the holiest sites in Shiite Islam, bombed in 2006 and 2007, it is being "reconstructed at an accelerated rate," Piatt said.
The Army colonel said that two years ago "so much was destroyed and so much hope was destroyed. ... The town was very, very violent last time we left here, and it required a heavy force of coalition forces, police and army."
Much has changed since the Tropic Lightning soldiers patrolled the streets of the town of Samarra two years ago.
"Now you see markets are opened up. ... But not only is it being reconstructed and there's some normalcy returning to Samarra, pilgrims are returning. And we see thousands of pilgrims from other countries coming into Iraq to visit the shrine, and they're not having any security incidents."
The bombings of the Golden Mosque divided the country along sectarian lines and resulted in some of the most violent months of the Iraq war.
"There is much more construction to be done on the mosque," Piatt added. "There are some security steps that we must take forward to return the city back to its normal state. But these are two very exciting steps that we have seen, and much progress being made in both the Baiji oil refinery and reconstructing the Golden Mosque in Samarra."
Under an agreement that took effect Jan. 1, U.S. soldiers do not conduct patrols alone. They have to be with Iraqis with the Iraqis usually leading the missions.
For the second time, the 3rd Brigade is responsible for an area the size of West Virginia, including the provinces of Salah ad-Din, which has about 1.2 million people, and Kirkuk, where 1.5 million people live.
The predominantly Sunni province of Salah ad-Din is home to about 1.1 million Iraqis and is located between Baghdad and Mosul, bisected by the Tigris River. More than 17,000 people fill the ranks of the provincial police, while another 9,000 make up the province's Sons of Iraq civilian security group, Piatt said.
About 3,600 soldiers of the 3rd Brigade began their mission in Kirkuk and Salah ad-Din in November. Two have died there since the deployment began. Only one was a combat death. The other is being investigated as a negligent shooting.
Piatt said Iraqi police have had no problem implementing the U.S.-Iraqi security agreement, which calls for U.S. forces to recede to a supporting role of Iraqi security efforts. By June, U.S. forces hope to operate only eight of the 20 base camps they now occupy in Salah ad-Din, he said.
"The security situation here has improved dramatically in the past year, and much of that progress is directly attributable to the provincial Iraqi police," Piatt said.
Piatt was speaking from his headquarters at Contingency Operating Base Speicher near Tikrit.