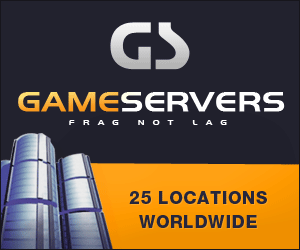 Washington Post
September 7, 2008
Pg. 4
Mentors Guide Service Members Returning From Wars

By Keith B. Richburg, Washington Post Staff Writer
NEW YORK -- Ed Pulido joined the Army at 18 and spent 19 years in uniform. He lost his left leg four years after being wounded by a roadside bomb in Baqubah, Iraq. And when he was discharged in 2005, with a Bronze Star and a Purple Heart, he decided to the devote the rest of his life to work with a foundation helping the families of veterans who have been wounded or killed.
But he had one problem, he said: "How to initiate the contacts with corporate leaders, to be able to fundraise and to network."
That's where Sidney E. Goodfriend came in.
Goodfriend spent 25 years as a banker on Wall Street, mostly at Merrill Lynch. But, he said, he had made enough money, he was looking for a career change, and he wanted to make a contribution through public service.
With his own money, and using his Wall Street connections, Goodfriend, 48, founded a group called American Corporate Partners, which pairs returning veterans from Iraq and Afghanistan with mentors from the corporate world. He has enlisted six companies -- Campbell's, PepsiCo, Home Depot, Verizon, General Electric and investment bank Morgan Stanley -- that have each promised to offer returning vets 50 mentors, in eight cities.
The mentors pledge to spend four hours each month for a year meeting with their assigned veteran, and the meetings could take most any form: lunch, a fishing trip, a golf outing.
"These folks come back, and in their first year, they don't know anybody, and they especially don't know anybody in the corporate sector," Goodfriend said. "There is no way for them to transition easily into corporate America."
Goodfriend said the priority is helping disabled or severely wounded veterans from Iraq and Afghanistan, or the spouses or relatives of soldiers killed in action. "If you had to give preference, you'd probably give preference to those who sacrificed more," he said.
Pulido, who lives in Oklahoma City, said he will be driving once a month to Dallas to meet with his mentor, from Frito-Lay, a division of PepsiCo. "The transition from military to civilian, it's a very hard transition if you don't have the skills and the education," Pulido said by telephone. "I'm going to be driving down to Dallas to be part of that program because I think it's important for my future."
Another veteran, retired Capt. Sara Skinner, 31, spent 12 years in the Army, including four at West Point, and did two tours in Baghdad -- the second time replacing a platoon leader who had been killed. She was injured and received a Purple Heart. The married mother of three is now working as an operations manager for SunGard Availability Services, an Internet company in Atlanta.
Skinner, who is waiting to be matched with a mentor, is looking for advice on how to leverage her military skills in the private sector. She heard about American Corporate Partners in an e-mail from a West Point alumni site.
"I've been out of the Army for a year," she said by telephone. "There's just not a clear path, I guess, to success in corporate America."
"I know from the Army the value of mentoring," she added. "What are the logical career paths? And specifically for me -- I'm a woman; I have children." She said she is looking for a female mentor "who is successful also with children and a family."
Goodfriend said the idea is to match mentors with veterans as closely as possible without pigeonholing. "It may be better to have a woman with a woman," he said, "or an African American with an African American mentor."
He has assembled a high-level bipartisan advisory board, including former secretary of state George P. Shultz, former Senate majority leaders Robert J. Dole (R) and George J. Mitchell (D), former deputy defense secretary and World Bank president Paul D. Wolfowitz, former Treasury secretary Lawrence H. Summers, and former Joint Chiefs of Staff chairman Peter Pace.
"It's not whether or not anyone is for or against the war, but it's for the troops," Pace said in an interview. "It is certainly something that is very, very helpful to our vets. When it comes time to leave the military, they don't have any connections outside."
As evidence of the need, when the program officially opened two weeks ago with 300 slots, Goodfriend said, it received 800 applications, though it had no publicity -- most heard about it by word of mouth.
Goodfriend is working closely with the Army Reserve. "ACP is not a 'jobs' program for men and women leaving the military," said Lt. Gen. Jack Stultz, chief of the Reserve, in an e-mail statement. The program, he said, "aims to strengthen the relationship between employers of America's leading corporations and those who have served our country, often at great sacrifice."
The Army Reserve has partnerships with companies for training, under an employer outreach project involving, for example, medical technicians, truckers and police officers. But American Corporate Partners is the first program aimed specifically at mentoring.
Goodfriend said he launched the project because he recognized the importance of mentoring in his own Wall Street success. He is also a mentor to at-risk children from poor neighborhoods in New York. "Mentoring can make a vast, vast difference," he said.
He would not disclose how much of his money he used for startup costs but said it was not much. "The amount of money I've spent so far, you could spend," he said.
Mostly, he said, he relies on friends and colleagues for favors -- free office space at Emigrant Savings Bank in New York, Web site design by a relative, a prominent law firm doing all the legal work without fee. "What I've done right now, anyone can do," Goodfriend said.
He hopes to expand beyond the six companies currently involved but said, "I've been turned down by many more companies than have signed up."
He goes through the program's advisory board members to make contacts with corporate chief executives he doesn't know. And he said he is not looking for money or contributions, since his organization is not a charity but a partnership among corporations that he hopes will continue after he is gone.
And what drives him? "It's a lot more meaningful than being a banker," he said. "I'm probably too old to enlist, so this is my way of making a contribution."
He added, "If you said 10 years ago I'd be doing this, I would have been astonished."