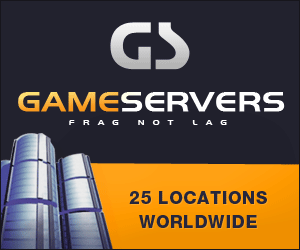 Washington Post
March 18, 2009
Pg. 6
Number of People Who Can Contact Lindh Grows

By Carrie Johnson, Washington Post Staff Writer
Prison officials are easing restrictions on John Walker Lindh, the Californian captured by U.S. forces in Afghanistan who became known as the "American Taliban," according to government documents.
Among other changes, officials are expanding the number of people who can contact Lindh, who is serving a 20-year prison term without possibility of parole in a medium-security prison in Terre Haute, Ind.
Lindh pleaded guilty more than six years ago to charges of supporting the Taliban and carrying a rifle and two hand grenades onto the battlefield in Afghanistan, where radicals fought the Northern Alliance aligned with U.S. forces.
In late 2001, images of a dirty, dreadlocked Lindh wounded by a shot to the leg and being carried on a stretcher captivated the public and set off waves of speculation about the first American citizen apprehended while fighting alongside the Taliban.
Lindh's relatives depicted him as a misguided youth who fell victim to bad influences. His case later became a cause celebre for human rights groups that sought without success to overturn his prison sentence. Lindh's parents asked President George W. Bush to commute their son's prison sentence, but Bush rejected the request in one of his final acts in office in January.
According to a Justice Department document, all "special administrative measures" in place against Lindh will expire Friday as part of a gradual easing of restrictions on the 28-year-old. Prosecutors in Virginia and FBI officials approved the move, the document said.
Under federal prison guidelines, the attorney general can authorize a warden to impose conditions on inmates to protect national security and to prevent leaks of classified information. The measures include "placing an inmate in administrative detention and restricting social visits, mail privileges, phone calls, access to other inmates and to the media," according to a description on the Federal Bureau of Prisons Web site. The attorney general's authorization expires after one year but can be renewed if the intelligence community determines that an inmate continues to pose a threat, the said.
James Brosnahan, a San Francisco attorney for Lindh, did not have an immediate comment.
D. Anthony West, President Obama's nominee to lead the Justice Department's Civil Division, also assisted in Lindh's defense. The Senate Judiciary Committee held a hearing on West last week but has not scheduled a vote on his nomination.
The decision to ease restrictions on Lindh does not signal similar changes for other prisoners convicted on charges related to terrorism, according to a government source, who said that Lindh has won back other small privileges since he reported to prison four years ago. The Justice Department declined to comment.
As part of his plea, Lindh agreed to cooperate with authorities and promised not to accept money for his life story, an unlikely journey that transported him from a childhood in Silver Spring to his study at mosques and religious schools in Yemen and Pakistan.
Lindh has spent time in a prison north of Los Angeles, where another inmate allegedly assaulted him, and at the "supermax" facility in Florence, Colo., which has held Unabomber Ted Kaczynski and late Oklahoma City bomber Timothy McVeigh.
Relatives of former CIA officer Johnny Michael Spann, who was killed in an uprising in the prison at Mazar e-Sharif, where Lindh was held after his capture, advocated for a stiffer prison term when Lindh was sentenced in October 2002.