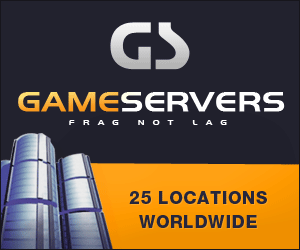 Baltimore Sun
May 31, 2007
Some critics worry how ready troops will be for combat in Iraq

By Matthew Dolan, Sun reporter
FORT DIX, N.J. --Plumes of red and yellow signal smoke wafted over this Army base's training range yesterday as dozens of Maryland National Guardsmen learned how to perfect the coordinated firing of .50-caliber machine guns.
They paused only to cover a convoy of friendly Humvees snaking through the sandy pine forest filled with snipers and roadside bombs.
It is a scene similar to ones played out by hundreds of thousands of service members who have prepared for a war now in its fifth year.
The difference today might be the amount of time they spend at home engaged in mock battles before they deploy to Iraq.
Two years ago, a Maryland National Guard infantry company deploying to Baghdad trained together for more than three months, including two months in Georgia, before joining its entire brigade at the Army's premier desert training facility in California.
Now, the Maryland Headquarters Company for the 58th Infantry Brigade Combat Team expects to spend as little as 45 days at Fort Dix honing its skills before shipping out for a 10-month combat tour. The brigade's battalions will largely train separately. And they'll receive no time at Fort Irwin, Calif., where the Army runs its National Training Center.
Some critics worry about how ready these troops will be with less time to train at home and, for some, less time between deployments. But Col. Sean Casey of the deploying Maryland-based brigade insisted yesterday that his soldiers are receiving the right kind - and sufficient amount - of training they'll need for combat and survival in Iraq.
"Fort Dix can fill all of the training requirements we have and the time here will vary based on what the different requirements of the units are," Casey said, watching as his soldiers, perched in observation towers, used live ammunition to mow down enemy targets.
The commander pointed out that a unit such as the 1st Battalion, 175th Regiment, which arrived late last week after sendoff ceremonies around Maryland, could have its 525 soldiers stay at Fort Dix for up to three months.
The condensed time to mobilize and ship out troops across the military marks a new approach for units arriving this summer in Iraq to replace existing troops and increase the overall force by more than 20,000 as part of a troop buildup announced by President Bush in January. Some soldiers have left basic training and found themselves on the way to Iraq while other units have been cobbled together because of personnel shortages, experts said.
But it is a potentially troubling sign for some, such as former Assistant Secretary of Defense Lawrence J. Korb, who specialized in military readiness during the Reagan administration. Troops who spend less time training at home together and under the military's most realistic conditions could be at greater risk when they enter combat zones, Korb said.
"The administration is under pressure to show results in September," said Korb, a senior fellow at the Center for American Progress in Washington.
Yesterday, during a news media visit to the base, Casey focused on the advantages at Fort Dix - a single, large facility that trained his guardsmen in individual combat skills. The base, he said, then had the resources to test his soldiers in realistic conditions using mock Iraqi villages made from Conex boxes in the woods, where Arabic-speaking actors playing civilians interact with troops. Instructors also check to see how well soldiers can spot the mock-ups of the latest improvised explosive devices from Iraq.
The units include a large number of returning combat veterans. Sgt. Steven Allen, 36, a military intelligence analyst from Glen Burnie, served in peacekeeping missions in Bosnia and Kosovo before receiving a call-up for Iraq. And Sgt. 1st Class Ron Marek of Baltimore spent a year in Iraq with an Olney-based Guard company in 2005 and 2006 before volunteering to return with the 1st Battalion, 175th Regiment, which has its headquarters in Dundalk.
"This is what soldiers do," he said to explain why he stepped forward a second time.
In total, about 1,300 troops from the Maryland National Guard will go through Fort Dix, once the largest military reservation in the Northeast and often targeted for closure. But after the Sept. 11 attacks, it began to serve as a major training and mobilization base for the Guard and Reserve.
Soldiers interviewed yesterday praised the training at Fort Dix, saying instructors - often with combat experience themselves - incorporated the latest intelligence on insurgent tactics from Iraq into their daily exercises. The intensity of the training often overshadowed concerns about increasing violence in Iraq, they said.
"The first reaction from soldiers about getting called up was 'Oh my goodness, oh my goodness," said Command Sgt. Maj. Brian Sann, 42, of Essex, who is also a lieutenant and firearms experts with the state Division of Correction. "But the training is so hard that you don't really think about much else now."
They are shedding their M-16s for newer M-4 assault rifle and donning the latest armored vests. But other equipment, including most of the units' highly armored Humvees, will be waiting for them in Iraq, Casey said.
Morale is high so far, said Capt. Dave Lemanski, 34, who temporarily left his job as a Baltimore County prosecutor.
"I joined two years ago knowing this would be a possibility," he said. "So far, it's been great."
A fellow prosecutor, Maj. Bill Bickel, 41, of Baltimore, said that early training in convoy operations paid off yesterday as his team practiced how to properly escort a VIP vehicle.
"Yesterday, we left the VIP behind. Today, we don't," he said.
Casey said his unit is already exceeding some expectations by having six or seven out of every 10 of his soldiers trained in advanced lifesaving combat medicine. The Army standard only requires two out of every 10, he said.
And some of the youngest soldiers expressed a desire to join the fight despite increasingly dangerous conditions for U.S. troops in parts of Iraq.
Chukwuebuke Mochaa, 22, a Nigerian immigrant living in Baltimore, doesn't expect to become a U.S. citizen until later this year. But he felt drawn to serve in the war, despite having to leave behind his parents, wife and 4-year-old daughter, Ashanti.
"It's kind of like a family here," said the Army National Guard specialist, who was dressed in full battle gear. "I come from a country that could only hope to have the kind of freedom we have here. I believe that God will bring us home safe and protect us as we fight for freedom."