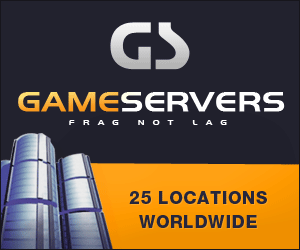 Miami Herald
February 25, 2007
An AP-Ipsos poll showed Americans came close to the exact numbers of the U.S. death toll in Iraq, but were way off course when it came to Iraqi casualties.

By Nancy Benac, Associated Press
WASHINGTON - One person can tell you precisely how many Americans have been killed in Iraq. Another pays close attention to the names and hometowns of those who die each week. A third mourns for the families of fallen U.S. troops, but also figures it was their choice to enlist.
Americans are keenly aware of how many U.S. forces have lost their lives in Iraq, according to a new AP-Ipsos poll.
But they woefully underestimate the number of Iraqi civilians who have been killed.
When the poll was conducted earlier this month, a little more than 3,100 U.S. troops had been killed. The midpoint estimate among those polled was right on target, about 3,000.
Far from a vague statistic, the death toll is painfully real for many Americans.
Seventeen percent in the poll know someone who has been killed or wounded in Iraq. And among adults under 35, those closest to the ages of those deployed, 27 percent know someone who has been killed or wounded.
The AP-Ipsos poll of 1,002 adults, conducted Feb. 12-15, had a 3 percentage point margin of error.
For Daniel Herman, a lawyer in New Castle, Pa., a co-worker's nephew is the human face of the dead.
''This is a fairly rural area,'' he said. ``When somebody dies, . . . you hear about it. It makes it very concrete to you.''
The number of Iraqis killed, however, is much harder to pin down, and that uncertainty is perhaps reflected in Americans' tendency to low-ball the Iraqi death toll by tens of thousands.
Iraqi civilian deaths are estimated at more than 54,000 and could be much higher; some unofficial estimates range into the hundreds of thousands. The U.N. Assistance Mission for Iraq reports more than 34,000 deaths in 2006 alone.
Among those polled for the AP survey, however, the median estimate of Iraqi deaths was 9,890. The median is the point at which half the estimates were higher and half lower.
Christopher Gelpi, a Duke University political scientist who tracks public opinion on war casualties, said a better understanding of the Iraqi death toll probably wouldn't change already negative public attitudes toward the war much. People in democracies generally don't shy away from inflicting civilian casualties, he said, and they may be even more tolerant of them in situations such as Iraq, where many of the civilian deaths are caused by other Iraqis.
Gelpi said that while Americans may not view Iraqi deaths through the same prism as American losses, they may use the Iraqi death toll to gauge progress, or lack thereof, on the U.S. effort to promote a stable, secure democracy in Iraq.
To many, he said, ``the fact that so many are being killed is an indication that we're not succeeding.''