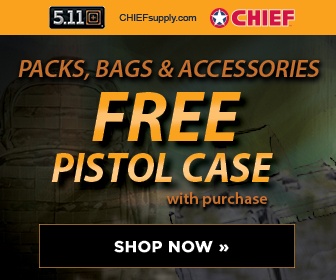 DAVE GOLDBERG
Associated Press
MIAMI -
Bears general manager Jerry Angelo has a much shorter resume than his Colts counterpart, Bill Polian. He also owns the one thing Polian still hungers for - a Super Bowl ring.
That shiny piece of hardware on his hand - he scouted for the 1986 New York Giants - may be why Angelo seems more relaxed about Sunday's Super Bowl, even joking when asked about the quarterback matchup between his erratic Rex Grossman and the acclaimed Peyton Manning.
"If this was the old West and the game was decided by a gunfight, I wouldn't feel real good," Angelo said.
At least Angelo showed up for Wednesday's team media session.
Polian was a no-show. So far his public appearances during Super Bowl week have consisted of about five minutes at media day as an adjunct to Colts owner Jim Irsay's session.
But that's mostly his modus operandi - he prefers being interviewed one-on-one rather than subjecting himself to the kind of free-for-alls that can develop at this event.
He might be especially nervous this year because of his past Super Bowl experiences: all losses.
Polian became GM of the Buffalo Bills in 1986, taking over a team that had been 2-14 each of the two previous seasons.
He had two building blocks - Jim Kelly at quarterback and Bruce Smith at defensive end. He filled in around them with the likes of Thurman Thomas, Andre Reed, Cornelius Bennett and numerous supporting cast members with the help of a staff that included two future San Diego general managers, the late John Butler and A.J. Smith.
By 1988, the Bills were in the AFC championship game. By 1990 they were in the Super Bowl and got there again the next three years, although by 1993 Polian had left to build the expansion Carolina Panthers. The Bills lost all four, but the one that hurt the most was the 1991 loss to the Giants and Scott Norwood's field goal miss, known simply in Super Bowl lore as "Wide Right!"
Polian brushed off the Colts' disappointment last season, when they held the top seed in the AFC but lost their first playoff game to Pittsburgh on another wide right - a game-tying field goal by Mike Vanderjagt. Then Polian went right into his 1991 replay.
"That was different. There were a lot of circumstances to that," he said, noting the death of coach Tony Dungy's son as one, injuries as another.
"But if we'd won that game in Buffalo against the Giants ... ."
Polian has long been one of the NFL's more complex personalities.
He has a temper that has occasionally gotten him in trouble and he keeps team employees on their toes, especially at the mid-management level.
But he also has hired two coaches - Marv Levy in Buffalo; Dungy in Indy - whose quiet, undemonstrative temperaments and outside interests make them very different from the average NFL coach.
And very different from Polian.
"Maybe I'm not the curmudgeon people think I am," he said last month during a relaxed hour-long session in his office in Indianapolis.
In any case, no one doubts his credentials as a personnel evaluator or scout.
Dungy gives Polian credit for finding two of the Colts' most important defensive players - Cato June, a safety at Michigan who was moved to linebacker to fit Dungy's desire for quickness over size and strong safety Bob Sanders, undersized at 5-8, but a player whose return from injury coincided with the resurgence of the Colts' run defense.
"Each year, Bill seems to find a player he has strong convictions about," Dungy said.
Angelo made his reputation as a Giants scout and then as personnel director in Tampa Bay, where he crossed paths with Dungy, a head coach there from 1996-2001 and Lovie Smith, the Bears' coach who was one of Dungy's assistants.
He was with the Bucs when they transformed themselves from a team that lost 10 or more games in 12 straight seasons to one that made the playoffs more often than not. During that period they drafted perennial Pro Bowlers Warren Sapp, Derrick Brooks, John Lynch and Ronde Barber.
Angelo has done as well in Chicago, although Brian Urlacher, the linchpin of the defense, was there when he arrived. Still, this year's team got major contributions from rookies: Devin Hester, who set a record with six returns for touchdowns; safety Danieal Manning, and defensive end Mark Anderson, who led the Bears in sacks with 12.
"It's what you have to do in the free-agent era," Angelo said. "The college players are better now. Saturdays look more like Sundays than they did 10 years ago, making it easier to find guys who can play right away."
He also decided to sign Pro Bowl kicker Robbie Gould last season by simply trusting his instincts.
"When I was with the Giants, I thought Bill Belichick was one of the best special teams coaches I had ever encountered," he said. "Robbie had been in New England with Bill, so I figured that if Belichick signed him, I should, too."
In the end, that kind of knowledge is how GMs become successful.