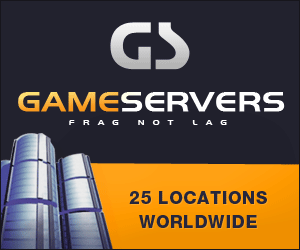 International Herald Tribune
April 25, 2008 By Judy Dempsey
WARSAW--In a major shift in policy, Poland, long considered a close ally of the United States, wants the European Union to beef up its military role by having its own independent planning headquarters and more say over military issues, according to the Polish defense minister.
"We are in favor of a much stronger role for European defense, and that would include a military headquarters," said Bogdan Klich, who was appointed defense minister last year when the party of Donald Tusk, Civic Platform, defeated the nationalist-conservative government of Jaroslaw Kaczynski.
But he said Poland would maintain its traditionally strong pro-U.S. stance.
"Those who say there is a contradiction between Atlanticist loyalties and European loyalties are wrong," Klich said in a recent interview. "We try to combine the two." He noted that Poland had more than 4,000 troops serving in NATO and EU missions.
Frédéric Bozo, political science professor at the Sorbonne in Paris, said the Polish position could create a more coherent EU military policy, particularly since other East European countries, which have looked first to the United States and NATO for security guarantees, might follow the Polish lead.
Bozo said a change in tone by Washington and Paris may have convinced Poland that a stronger EU military policy would not damage the trans-Atlantic alliance.
The Bush administration appears ready to drop its suspicions about the pursuit of a bigger military role by the EU. The shift was suggested by a speech in Paris in February by Victoria Nuland, U.S. ambassador to NATO.
"Europe needs a place where it can act independently," she said, "and we need a Europe that is able and willing to do so in defense of our common interests and values."
Since becoming president of France last year, Nicolas Sarkozy has mended fences with the United States by supporting a stronger trans-Atlantic relationship anchored on the NATO military alliance. More than four decades since France left NATO's integrated military structures, Sarkozy has indicated a willingness to rejoin, provided France is given one of the senior military command posts.
The French defense minister, Hervé Morin, who was in Warsaw this month, is doing the rounds of European capitals, explaining Sarkozy's plans for Europe's military policies once Paris takes over the EU's rotating six-month presidency July 1.
The Polish position is likely to delight some of its European NATO allies, particularly France and Germany, which have tried to nudge the EU toward developing military structures independent of NATO. Other countries, especially Britain, will be wary of the Polish ideas because they could undermine the cohesion of NATO.
Henning Riecke, security analyst at the German Council for Foreign Relations, said it was inevitable that Europe head toward independent military planning structures. "The issue is whether the Europeans would be spending more on defense and improving its capabilities," he added.
Pauline Neville-Jones, shadow security minister for the opposition Conservative Party in Britain, said calls for a separate military planning headquarters for the EU "would not result in anything significant when it comes to improving capabilities."
She said the Europeans would simply not spend the money required.
"Europe must be integrated with the Americans if they want to have any worthwhile military capabilities," she added.
Klich said that Poland would even like to see the EU eventually have the equivalent of NATO's Article 5, which obliges members to come to the aid of an ally if attacked. "I believe this will evolve," he said.
Poland also wants to give the European Commission, executive arm of the EU, far greater say in military issues. In that way, he said, Poland could have more influence.
"We are part of the six biggest countries in the EU," Klich said. "We want to have an impact on shaping future policies, but we are still a rather modest economic power. That is why we want more common policies. It would give the organization more coherence."
Member states have always shied away from giving the European Commission greater powers over military matters, because issues of war and peace get to the heart of national sovereignty.