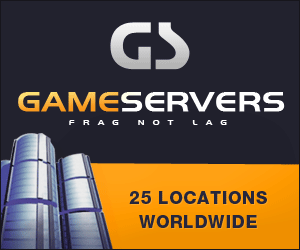 AUBURN HILLS, Mich. (AP) -For one half Wednesday, it looked like the late 1990s at the Palace of Auburn Hills.
Grant Hill was attacking the basket and scoring at will, just as he did in his prime with the Pistons a decade ago.
In the second half, though, it was the current Pistons who took over the game.
Detroit held Hill to four points in the second half, and they went on to a 104-99 victory over his Orlando Magic.
"We made a couple adjustments against him, but mainly we just paid a lot more attention," said Chauncey Billups. "He was tough. It was like the old days."
Hill finished with 22 points, the most he has scored against Detroit since leaving in the summer of 2000, but it wasn't enough to keep Detroit from clinching home-court advantage in the Eastern Conference and its fifth Central Division in six years.
"That's nothing," Tayshaun Prince said in a low-key locker room after the game. "After what Joe Dumars has brought here, and what we've accomplished on the floor, we're not going to get excited about this.
"We're not going to celebrate a thing unless we win it all."
Detroit led by as many as 18 in the first half, but Orlando fought back to tie the game in the final two minutes.
Prince, though, put Detroit back ahead with a short jumper and Billups clinched the game from the free throw line.
In a possible preview of a first-round series, Billups led the Pistons with 28 points, including 10 in the fourth quarter, while Richard Hamilton added 21.
"We let them get back into the game, and that's been a problem all season," Billups said. "Most of the time, we come out on top, but it is a scary situation."
The eighth-place Magic had their lead over Indiana cut to one game in the race for the final playoff spot. The Magic play the 76ers on Saturday.
"If we play them, we can take something out of this game, but we can't put ourselves in another hole where we are down 18 points," Orlando coach Brian Hill said. "Right now, Philadelphia is a big game for us. They can still get in the playoffs, so we need to beat them."
With the score tied at 95, Prince backed down Hedo Turkoglu, then hit a turnaround jumper with 1:17 left.
After Jameer Nelson missed a 3-pointer, the Pistons ran the shot clock down to three seconds before Billups hit a long 3-pointer over Keyon Dooling and Dwight Howard to make it a five-point game.
"I was deeper than I realized, but I didn't want Dwight to get too close to me," Billups said. "I had a decent look, but he can block you from a long way away."
Trevor Ariza's layup pulled the Magic within three, but Billups clinched the game from the line.
"That's a tough loss," Nelson said. "We played a better second half, but it's hard to spot the No. 1 team in the East a lead like that. If we get in the playoffs, we can beat anybody. I don't care who it is."
Dooling and Nelson had 17 points apiece, while Howard finished with 12 points and 16 rebounds.
The Pistons dominated the first half with their shooting. After missing their first three shots, they hit 21 of their next 24 to build a 50-32 lead midway through the second quarter.
Hill, though, scored seven points in the final 3 minutes of the period to help Orlando pull within 56-46 at the half.
The Magic got as close as four in the third, but Prince hit a 3-pointer and Billups followed with a rare four-point play to make it 71-58.
Orlando got the deficit back to single digits early in the fourth, and Nelson's 3-pointer cut it to three with 6:34 to go. After Hamilton's jumper, Nelson hit three free throws to make it a two-point game.
Billups hit a 3-pointer to give the Pistons some breathing room, but missed another that could have put away the game. That let the Magic tie the game at 95 on Hill's jumper with 1:35 left, but they weren't able to finish the surge.