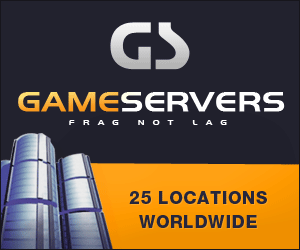 Norfolk Virginian-Pilot
June 14, 2008 By Staff and Wire Reports
The pilot of a Virginia Beach-based F/A-18C Hornet was killed when two aircraft collided Friday in Nevada during training, the Navy said.
The crash happened at 12:10 p.m. about 50 miles east of Fallon Naval Air Station, near Middlegate, Nev. Because family was being notified, the pilot's name was not released. The Navy is investigating the cause.
The aircraft was assigned to Strike Fighter Squadron 15 at Oceana Naval Air Station. The squadron has been training in Nevada since early June, a Navy spokesman said.
The Hornet collided with an F-5 Tiger assigned to a squadron at Fallon. The two pilots who ejected from the two-seater Tiger were rescued about 50 miles east of the air station, said Zip Upham, a base spokesman. They were in stable condition and being treated for minor injuries at Banner Churchill Medical Center in Fallon.
The air station, about 60 miles east of Reno, is home to the Navy's elite Strike and Air Warfare Center. The center was formed in 1996 with the consolidation of the Navy fighter Weapons School known as "Top Gun" and the Carrier Airborne Early Warning Weapons School, or "Top Dome."
The F-5 Tiger is a Vietnam-era fighter aircraft. The F/A-18C Hornet, which was used in Operation Desert Storm, is a fighter-attack aircraft that can carry air-to-air missiles and infrared imaging air-to-ground missiles.
Travis Anderton, of Middlegate, said he had seen the two jets before the crash.
"Then I heard a crash, looked up and saw them coming out of the sky, falling," he told the Reno Gazette-Journal. "Then it was smoke and you couldn't see any more."
Nevada Highway Patrol spokesman Chuck Allen said some of the wreckage landed about a mile from a highway.
The most recent fatal crash involving aircraft from Fallon was in May 2007. Five crew members were killed when their SH-60 Seahawk helicopter crashed during a nighttime training mission in north-central Nevada about 140 miles west of Reno.
Upham, who has served as base spokesman since 2001, said that crash was the worst in recent memory. Over the previous six years, he said there had been four separate jet and two helicopter crashes, resulting in one death.
Virginian-Pilot staff writer Patrick Wilson and the Associated Press contributed to this report.