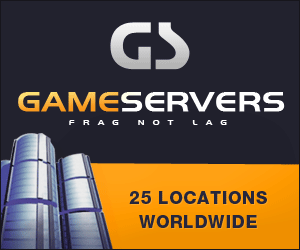 Associated Press
IRVING, Texas -
San Diego defensive coordinator Wade Phillips interviewed Friday with the Dallas Cowboys about replacing retired head coach Bill Parcells.
Phillips, the former head coach at Denver and Buffalo who also had interim stints in New Orleans and Atlanta, said he had a "very encompassing talk" with Cowboys owner and general manager Jerry Jones. Phillips has a 48-39 coaching record.
"I'm going to go on my record," Phillips said. "I've won as a head coach, been in the playoffs three out of the five years I've been a head coach. ... I have a lot of experience; I've been 30 years in the league, 25 as either a head coach or coordinator."
Jones also plans to talk to San Francisco offensive coordinator Norv Turner, a former head coach for Washington and Oakland, and New Orleans defensive coordinator Gary Gibbs. Both are former Dallas assistants.
Gibbs was scheduled to interview Saturday. Turner is coaching at the Senior Bowl on Saturday, and is expected to interview Sunday.
While Phillips didn't get a timetable from Jones about when a decision would be made, Phillips doesn't expect it to be a long time.
"I don't think it will be a long drawn out process," Phillips said. "That's what I've been told."
Phillips has been with the Chargers for three seasons. He was 16-17 with one playoff loss as head coach in Denver (1993-94), and 29-21 with two playoff losses in Buffalo (1998-2000).
On Thursday, the Cowboys added Jason Garrett to their coaching staff in an unspecified role, but said he would remain a candidate for the head coaching job.
The team said Garrett's responsibilities and title wouldn't be determined until Parcells' replacement was hired, but he's expected to be offensive coordinator if he's not head coach.
Garrett, the backup to Hall of Fame quarterback Troy Aikman for two Super Bowl titles in Dallas from 1993-99, was quarterbacks coach in Miami the last two seasons - his only coaching experience.
Phillips said he met with Garrett and Parcells while at Valley Ranch.
"I know Jason," Phillips said. "I think he's a bright young mind that's going to do well in this league. He's one of those rising stars."
Jones interviewed three of Parcells' assistant coaches Tuesday: assistant head coach Tony Sparano, receivers coach Todd Haley and secondary coach Todd Bowles, who is a minority coach. Haley became the Arizona Cardinals' offensive coordinator Thursday.
Parcells retired Monday after going 34-32 with two playoff losses in four seasons with the Cowboys, ending a 19-season career that included two Super Bowl titles with the New York Giants.
Turner was the Cowboys' offensive coordinator and quarterbacks coach from 1991-93, when they won consecutive Super Bowls with Aikman, Emmitt Smith and Michael Irvin. Turner had a 58-82-1 record as head coach in Washington (1994-00) and Oakland (2004-05).
Gibbs was head coach at Oklahoma for six seasons after replacing Barry Switzer in 1989. When Sean Payton left Parcells' staff to become New Orleans' head coach last year, he took Gibbs with him to run the defense.