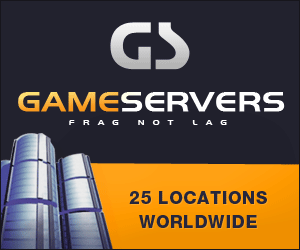 Defense Daily
June 24, 2008 By Marina Malenic
The Pentagon did not move quickly enough in developing Intelligence, Surveillance and Reconnaissance capabilities prior to the wars in Iraq and Afghanistan and must still do more to provide soldiers with better ISR tools, Adm. Michael Mullen said on Monday.
"What is a little bit ironic is that a lot of us talked about ISR a lot before these wars, but we did not move out with the speed that we should have to solve this problem," Mullen, the chairman of the Joint Chiefs of Staff, told an audience of military officers at the Pentagon.
"There is an enormous appetite for more ISR; anybody who has been in theater knows that," he added. "We need to lean into this, recognizing that these are very real requirements."
Mullen said the Defense Department must "harvest great ideas" for new ISR capabilities and field them as rapidly as possible.
"The urgency tied to the fight, and when lives are on the line, has brought us to a position where we are much more focused on this and recognize what a critical requirement this is, not just for this fight, but all the kinds of engagements that will be part of future fights as well," he said.
Mullen also acknowledged challenges in the Air Force, with questions from service members about the forced resignations of Chief of Staff Gen. Michael Moseley and service Secretary Michael Wynne dominating many of his recent visits to Air Force bases.
"I believe one of the most important steps to getting things right in the future was the steps that Gen. Moseley and Secretary Wynne took, which is to hold themselves accountable for what had happened," Mullen said. That was a big step in the right direction. That's what accountability is and does, and it does it obviously at any level, but certainly organizationally at the very senior level."
Asked whether a cyberspace command is necessary, Mullen was noncommittal.
"I don't know about a stand-alone cyber command," Mullen said. "I know it's an area of growing concern.
"The question then becomes do you have a separate command that does this or do you integrate it across everything else that we're doing?" he said. "We don't know the answer to that yet."
He added that both cyberspace and space capabilities have "not been robust across everybody's capabilities, across all of the services and all of the agencies."
Mullen was also asked whether a centralized command for nuclear weapons ought to be established in light of the Wynne and Moseley resignations, which were tied to two nuclear security incidents. He said the Pentagon is currently examining that question.
"It is clear to me, and I have been through both investigations, that we have slipped from a discipline standpoint and we are not up to the standards," he said. "I understand what that standard is--and we're not there.
"It is very clear from the investigations that the gradual diffusion of responsibilities has been a significant part of the cause of where we are," he added.