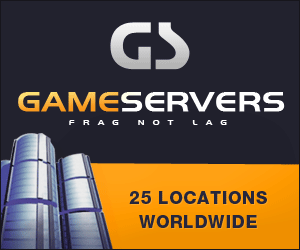 Bloomberg.com
March 18, 2009
By Tony Capaccio, Bloomberg News
U.S. and Iraqi military forces have lost track of about 8 percent of the more than 50,000 night-vision devices sent to Iraq since 2005, according to a report by the Pentagon Inspector General.
The U.S. and Iraqi forces also have failed to fully register the serial numbers for another 30,740 of the 50,740 devices provided, according to the report scheduled for release in Washington today.
The report questions the adequacy of U.S. and Iraqi military controls to protect sensitive technology as Iraq seeks to build a viable force. Night vision devices are among the key military "enablers" the U.S. is providing Iraqi Security Forces to improve their combat prowess as the U.S. moves toward a reduced presence in the country.
"The lack of full accountability" for the 3,864 devices that can't be accounted for and the failures surrounding serial-number registration "could lead to misappropriation and theft, ultimately putting U.S. service members at risk by providing our enemies a capability they might not have otherwise had," said the report.
There's no evidence the technology has been obtained by insurgents or Iranian forces. Still, inventory procedures must be improved, the Pentagon report said.
The night-vision devices use image intensification technology to capture ambient light and amplify it thousands of times by electronic means. The devices are used in Iraq by ground troops, pilots and snipers.
The Inspector General reviewed device security after the U.S. commanders in charge of the Iraq military training mission last year "became aware of potentially significant weaknesses in the management and control," the report said.
Overall, the inspection found there had been "considerable progress" in establishing "effective oversight" since then, with U.S. commanders setting up procedures to prevent losses or improper transfer of the devices to third parties, the inspection said.
Iraq forces using U.S. funds have bought over half of the 50,740 devices from foreign companies and the remainder from U.S. firms, the report said.
Iraq's elite Special Operations Brigade said it preferred ITT Corp. models over foreign brands, the report said. ITT is the largest supplier to the U.S. military of night-vision technology.
U.S. trainers "expressed a concern" over non-U.S. made devices bought with U.S. funds because they "were not as good quality as U.S. military type" devices, the report said.
"At all the Iraqi organizations we visited, personnel produced significant numbers of foreign-made night vision devices that were broken, many beyond repair," the report said.