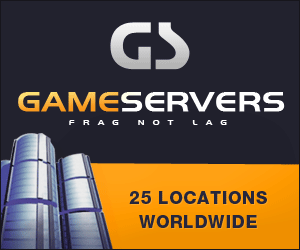 Wall Street Journal
January 3, 2007
Pg. 5
Supplemental Budget to Fund Current and Future Weapons

By Jonathan Karp
Lockheed Martin Corp.'s new Joint Strike Fighter plane won't be ready to see action for years. But that didn't stop the Air Force from inserting two of the jets into the coming emergency-funding request for operations in Iraq.
The Pentagon's supplemental budgets traditionally pay for war costs such as personnel, equipment repairs and ammunition. But as the Joint Strike Fighter request shows, the coming supplemental is being used by the military services for more than replacing what has been lost in Iraq and Afghanistan. It is being used to acquire future weapons that normally would be funded through the regular Pentagon budget.
The fighter-jet request, which was confirmed by a senior Air Force official, is part of the Pentagon's proposed $99.7 billion war-fighting budget for the current fiscal year, which began Oct. 1. It comes on top of $70 billion in war funds already approved and the regular U.S. defense budget of $436.6 billion. The emergency supplemental budget has been cleared by the Pentagon and is awaiting approval by the Office of Management and Budget, which oversees funding requests for the White House. It is to be formally submitted to Congress after President Bush next month unveils the fiscal 2008 Pentagon budget request, which defense analysts expect to be nearly $470 billion.
An October directive from Deputy Defense Secretary Gordon England opened the floodgates by allowing the services to request emergency funds to replace equipment and upgrade to newer models for the "overall efforts related to the global war on terror," not just operations in Iraq and Afghanistan.
"It's a feeding frenzy," says an army official involved in budget planning. "Using the supplemental budget, we're now buying the military we wish we had," he says, referring to former Defense Secretary Donald Rumsfeld's 2004 quote about inadequate equipment for troops.
Each year, the president submits his federal budget request to Congress, which in turn makes changes and works to appropriate funds. Supplementals -- which aren't limited to defense spending and have been used for matters such as Hurricane Katrina relief -- move on a parallel track, but are targeted to specific areas. In recent years, they have been treated as emergency funds outside the budget entirely -- which has become a sore point in Congress.
Of the supplemental's total $99.7 billion, $34 billion is slated for weapons procurement. Much of the $47.6 billion for operations and maintenance also will be available to contractors to repair and modernize equipment they supplied. About half of the $9.75 billion slated for Iraqi and Afghan forces is likely to be used to buy weapons and equipment, says James McAleese, a defense consultant in McLean, Va.
About $21 billion in the supplemental is headed to the Army, and several companies stand to benefit. General Dynamics Corp. likely will snare business from $3.9 billion for armored vehicles such as its Abrams tank and $7.4 billion to buy radios. ITT Corp. and Harris Corp. likely will be the biggest beneficiaries of radio purchases. BAE Systems PLC will win work for its Bradley fighting vehicle, while Armor Holdings Inc., AM General LLC and Oshkosh Truck Corp. will divvy up the proposed $5.4 billion for trucks. Lockheed and Raytheon Co. are expected to gain from demand for short-range tactical missiles.
In another boost for combat-vehicle makers General Dynamics and BAE, the Army is requesting $3.67 billion to accelerate the reconfiguration of ground forces into smaller units -- a process normally funded through the regular budget.
Among Air Force requests is $62 million for ballistic missiles, an unusual supplemental-budget item because they are strategic assets that haven't been used in Iraq or antiterrorism operations. The Navy is requesting $3.04 billion for new and repaired aircraft, an amount that likely exceeds battle losses. The Navy appears to be using supplemental funds to secure money ahead of the fiscal 2008 budget, expected next month, when it will face pressure to cut aircraft purchases to free up billions of dollars for a new aircraft carrier.
Lockheed and Boeing Co. stand to gain from Air Force and Navy aircraft requests. The Air Force has budgeted for 17 Lockheed C-130 cargo planes. Boeing, which gained 10 C-17 cargo planes in the most recent supplemental budget, could receive fresh orders for its Navy F-18 fighter jet and V-22 tilt-rotor aircraft, which is made with Textron Inc.'s Bell Helicopter unit and has yet to be used in combat.
It is unclear whether new Defense Secretary Robert Gates will seek to change the supplemental budget, which awaits White House approval. The new largess is a turnaround from two years ago, when the Pentagon tried unsuccessfully to rein in weapons spending. Defense officials say they hope the prospect of defense-industry jobs will help ease passage in Congress. The coming Democratic leadership -- and many Republican members of Congress -- are wary of supplemental budgets because there is less room to review and change the funding. Even the Iraq Study Group, a bipartisan commission led by former Secretary of State James Baker and former Rep. Lee Hamilton, criticized this funding method, saying the war should be paid for through the main Pentagon budget.
"The latest supplemental budget is wildly out of synch with the political system, which wants more discipline and oversight," says Loren Thompson of the Washington-area Lexington Institute think tank.