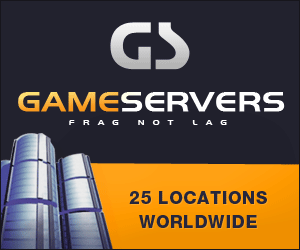 Bloomberg.com
February 21, 2008 By Tony Capaccio, Bloomberg News
The U.S. military forecasts spending on weapons will increase about 20 percent over the next five years even as its budget overall would rise just 6.5 percent, less than the rate of inflation.
Major programs such as Lockheed Martin Corp.'s Joint Strike Fighter, Boeing Co.'s Future Combat Systems and warships built by Northrop Grumman Corp. and General Dynamics Corp., are moving into production, their most expensive phase.
The Pentagon plans to devote an increasing share of its budget to these programs, even as it adds 65,000 personnel to the Army and funds maintenance of existing equipment as well as ever-costlier health care and other benefits, according to projected spending through 2013.
Defense analysts say this scenario isn't plausible.
``There is reason for skepticism,'' said Steven Kosiak, a defense budget analyst with the non-partisan Center for Strategic and Budgetary Assessments who reviewed the projections. The Pentagon projections show procurement funding growing, in real, inflation-adjusted, terms by 11 percent, he said. ``At the same time they show a topline that, after 2009, declines slightly in real terms. That seems very unrealistic.''
Defense Secretary Robert Gates appears to agree.
``If we stay at the level we have been given there will be negative growth in the defense budget,'' Gates told the House Armed Services Committee Feb. 6, referring to the funding levels approved by the White House. ``I think that's one of the issues that I need to address with both the director of Office of Management and Budget and the president.''
The fiscal 2009 budget that President George W. Bush sent to Congress Feb. 4 requests $104.2 billion for weapons. This number would rise sharply over the next four years: $113.3 billion in fiscal 2010, $117.8 billion in 2011, $122.5 billion in 2012 and $125.1 billion in 2013, according to projections provided later to Bloomberg News.
That's an increase over five years of 20 percent or 11 percent above inflation. At the same time, spending overall would rise 6.5 percent -- from $515.4 billion in fiscal 2009 to $548.8 billion in 2013. In real terms, that's a decline of 1.6 percent.
``The issue in the long run is whether the projected defense budget is big enough to cover the costs of all of the weapons programs that are in the pipeline,'' said Stephen Daggett, a defense budget analyst for the Congressional Research Service. ``The consensus view inside the Pentagon and in the defense industry is no.''
Purchases of Joint Strike Fighters, the Pentagon's most expensive program, for example, are planned to increase from 12 this year to 132 by 2013.
The Navy's planned purchase of vessels increases to 12 in 2013 from 4 this year. Similarly, the Air Force plans to buy 14 new aerial refueling tankers in fiscal 2013, up from 5 planned in 2010, the first year of production.
The budget projections don't include money for the conflicts in Iraq and Afghanistan and elsewhere in the war on terror -- funding that has been covered through emergency appropriations.
The Pentagon requested $189 billion for Iraq and Afghanistan operations this fiscal year, of which only about $87 billion has been approved to date. Congress in fiscal 2007 approved $171 billion, up from $121.8 billion in fiscal 2006 and $107.6 billion in fiscal 2005.
Gates said spending in fiscal 2009 might total to $170 billion. The Pentagon, along with its proposed budget, asked for a down-payment of $70 billion.
Admiral Mike Mullen, chairman of the Joint Chiefs of Staff, told a congressional panel last week that he expects the U.S. to remain in Iraq ``for a significant period of time.''
Costs in Iraq and Afghanistan are running about $12.3 billion per month, with about $10.3 billion for Iraq, according to a Feb. 8 report from Congressional Research Service.