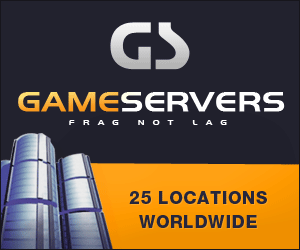 Charlotte Observer
April 9, 2008
Pg. 1B
Rep. Patrick McHenry faces accusations his video breached security

By Lisa Zagaroli
WASHINGTON -- The Pentagon told an N.C. lawmaker Tuesday that he couldn't re-air a video he shot in Baghdad after accusations surfaced that he breached operational security in detailing enemy rocket attacks.
Rep. Patrick McHenry, a Republican from Cherryville, traveled to Iraq with other lawmakers for the first time on March 22.
On Friday, his Web site featured a video shot in the fortified section of Baghdad known as the Green Zone. McHenry could be seen gesturing to a building behind him and saying that one of 11 rockets "hit just over my head." Then he named two other places struck by the rockets.
On Monday, a veterans group called VoteVets.org accused McHenry of giving away intelligence information that could have aided terrorist organizations in targeting the Green Zone.
"The bottom line is that whoever launched that strike could take the information McHenry provided and use it to kill Americans in the Green Zone," wrote Brandon Friedman, vice chairman of VoteVets.org, a veterans advocacy group that has called for troop withdrawal and promoted veterans for political office.
"This is why professionals operating in a combat zone are trained not to reveal any battle damage after an attack."
After Friedman's posting, McHenry's office pulled the video and sent it to the Pentagon for review.
"The Congressman shot the video in the company of State Department and military personnel, and was not briefed on withholding its publication," his spokesman Wes Climer said in a written statement.
"We voluntarily removed the video after learning that it might infringe on accepted protocol, and then contacted officials at the Department of Defense, who supported our decision."
A Pentagon spokesman said he didn't know what McHenry was told in Iraq, "but we routinely brief our operational rules to our visitors in Iraq and Afghanistan."
"We do not as a matter of policy discuss attacks in a way that would provide the enemy any better understanding of the effectiveness of their attacks," said Lt. Col. Todd Vician.
A spokesman for the Multi-National Forces in Iraq said that he didn't know what the rules were for congressmen, but the military is not allowed to talk about battle damage.
McHenry's trip to Iraq already had stirred some controversy after his GOP opponent, military attorney Lance Sigmon of Newton, posted a video on YouTube.com of the lawmaker telling local Republicans about his unsuccessful efforts to get into the gym in the Green Zone. McHenry said he was shut out by a "two-bit security guard."
In that speech, McHenry gave actual distances of how close the rockets came to hitting the building that lawmakers were sleeping in.
Sigmon, an Air Force veteran, called McHenry's actions "absolutely reprehensible."
"Obviously one of the reasons I'm running is I'm trying to restore maturity, decency and integrity back to the seat in Washington," he said in an interview.